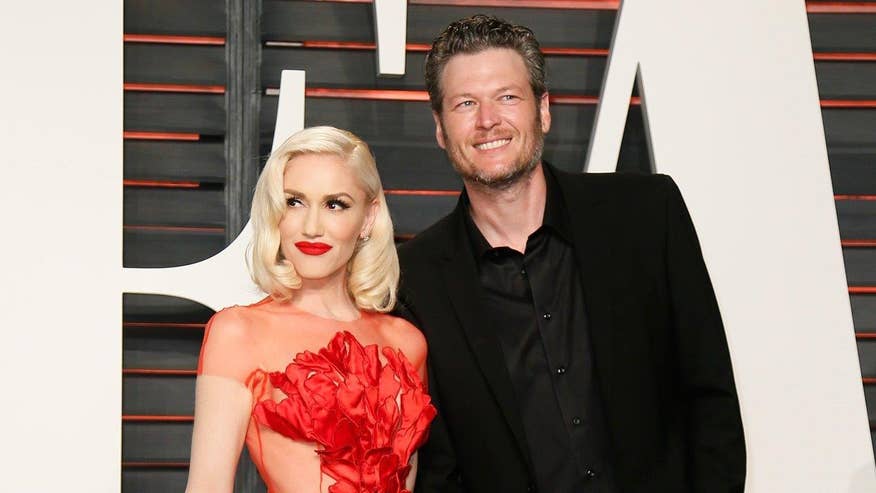 Gwen Stefani's admission on last night's episode of "The Voice" made her fellow coaches saying "ew."
Team Stefani member, Hunter Plake, sang "I Want to Know What Love Is" by Foreigner for his Knockout Round performance.
Stefani then confessed, "You took a song that's actually on my makeout playlist."
Shelton then said, "I told you I knew that song," which prompted a big "Ew!" from Adam Levine. Fellow coach Alicia Keys looked grossed out as well but said, "That's cute Gwen."
RT if this is the only playlist you want to listen to. 👀💋 #VoiceKnockouts pic.twitter.com/aiTpSxAwo4

— The Voice (@NBCTheVoice) April 4, 2017
But love was still in the air as the episode went on. Shelton complained Keys' ponytail was getting in the way of his gaze on Gwen.
"Alicia, your ponytail is completely in Gwen's eye line," the country crooner said. "It's all up in our business."
Things seem to be heating up between Stefani and Shelton who have been dating for more than a year.
The "Misery" singer shared a picture of her Shelton and her three sons with matching tattoos over the weekend.
April 2, 2017
You can find Sasha Savitsky on Twitter @SashaFB.