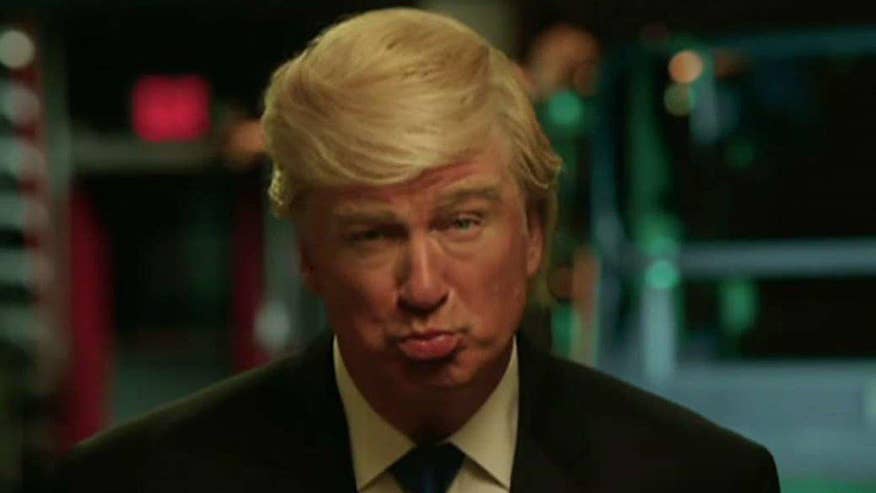 Alec Baldwin said he's still "stunned" at the growing popularity of his impression of President Donald Trump on "Saturday Night Live."
ALEC BALDWIN TO RELEASE PRESIDENT TRUMP PARODY MEMOIR
The 58-year-old actor told Vanity Fair that he took up "SNL" producer Lorne Michaels' offer to play the Republican billionaire after a planned movie role fell through. He added that the unlikely move turned out to be an "incredible opportunity."
Baldwin also added that comedienne Kate McKinnon is "one of the three most talented people" he's worked with on the show. McKinnon has played Hillary Clinton, Trump aide Kellyanne Conway and Attorney General Jeff Sessions on "SNL" this season.
FOLLOW US ON FACEBOOK FOR MORE ENTERTAINMENT NEWS
In an excerpt of his new memoir, titled "Nevertheless," Baldwin praises his former "30 Rock" co-star Tina Fey. He wrote that working on the 46-year-old's popular NBC sitcom was the best job he's had or will ever have.
The Associated Press contributed to this report.