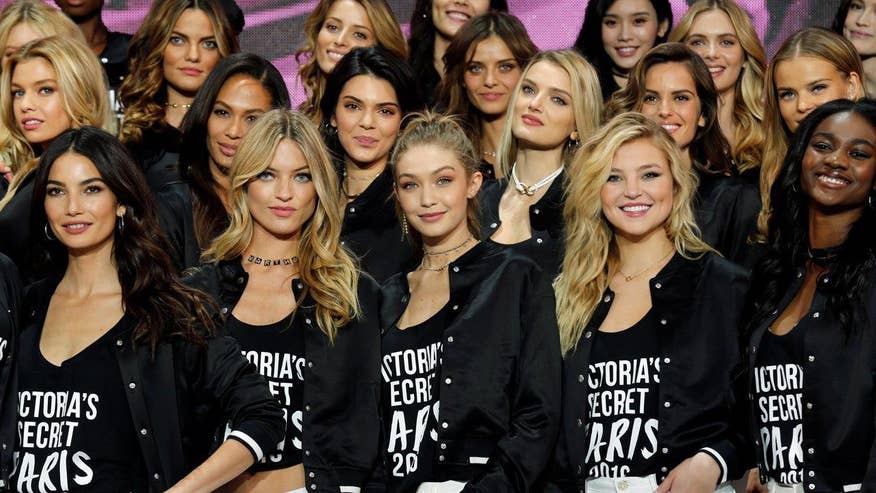 The Victoria's Secret Fashion show is set to film in Paris Wednesday night, and models Kendall Jenner, Adriana Lima and Gigi Hadid have already been posting pictures of themselves exploring the City of Lights.
But a recent string of high-profile robberies targeting the uber-wealthy, combined with several horrific terrorist attacks, have many urging caution.
Retired LAPD SWAT supervisor Scott DeFoe said the models -- and anyone else visiting the French capital -- should be careful.
"You want to be as inconspicuous as possible, especially now," DeFoe said. "Paris is a high terror threat and elevated with threats... When your police and private military organizations are focusing on a lot of big problems, potential terrorist attacks, they are not focusing on some of the smaller issues — petty crime, robberies, basic street crime — they are dealing with the fact there could be a vehicle with explosives driving downtown Paris."
DeFoe even suggested celebs heading to abroad should have kidnapping insurance.
Jason Porter, vice president of Pinkerton Security, said situational awareness is key when traveling to somewhere with safety concerns.
"Knowledge is power," he advised. "…It all comes down to common sense and watching your surroundings and being aware of what you are walking into."
And Greg Boles, associate managing director with Kroll's Security Risk Management, said high-profile stars traveling to Paris should be sure their security team is well prepared.
"It requires a lot of advance planning, and, of course, that would be transportation to and from your hotel and any sites you are going to visit and being really aware about how often you are exposed -- meaning walking around on the streets… you are more exposed in that arena that in a guarded facility."
Kim Kardashian was robbed and held at gunpoint in her Paris rental in early October. In mid-November, a Bollywood actress was attacked with tear gas in an attempted robbery. And on Nov. 21, two wealthy Qatari sisters were tear gassed and robbed with thieves making off with more than $5 million in jewelry.
You can follow Blanche Johnson on Twitter @blancheFOXLA.