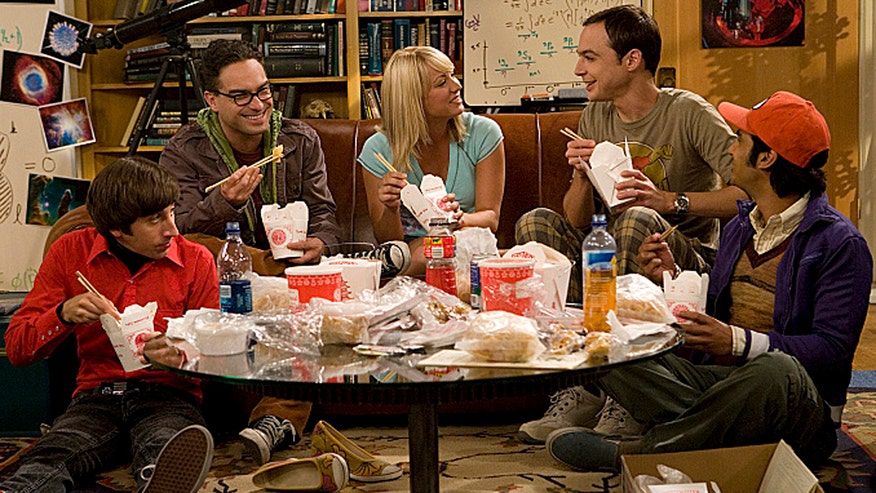 Multiple media reports say a "Big Bang Theory" spinoff is in the works. The spinoff is supposedly about Dr. Sheldon Cooper's childhood. So what would a spinoff about Sheldon's childhood look like?
Here's what we know about Jim Parsons' quirky character:
- Sheldon grew up in Galveston, Texas, in a devout Christian home.
- His father died due to weight problems.
- His mother, Mary, has turned up on "Big Bang" and is a kind, religious, right-wing Texan. Sheldon describes her in one episode as a woman "with a slightly out of scale head and a mild Dr. Pepper addiction." Laurie Metcalf has played her in 10 episodes of "Big Bang."
- Sheldon has a twin sister, Missy, and an older brother, George Jr. Missy, played by Courtney Henggeler, appeared in only one episode of the first season of "The Big Bang Theory." George Jr. has been mentioned on the show but not featured.
- Sheldon was bullied as a kid and that led him to turn his attention to conducting science experiments. His grandfather, nicknamed "Pop-Pop," was the only one who encouraged him to work in science but passed away when Sheldon was 5-years-old.
- Sheldon hates Christmas because as a child his Christmas dream was to bring his Pop-Pop back to life and, of course, the wish never came true.
- He was a child prodigy: At 11-years-old, he attended college and earned his Ph.D. at 16.
The reported spinoff has not been confirmed by CBS or producer Chuck Lorre. Parsons is rumored to have a behind-the-scenes role on the possible show. "The Big Bang Theory" premiered in 2007 and has run for 10 seasons. An 11th season has not yet been confirmed, but the series is a ratings hit for CBS.