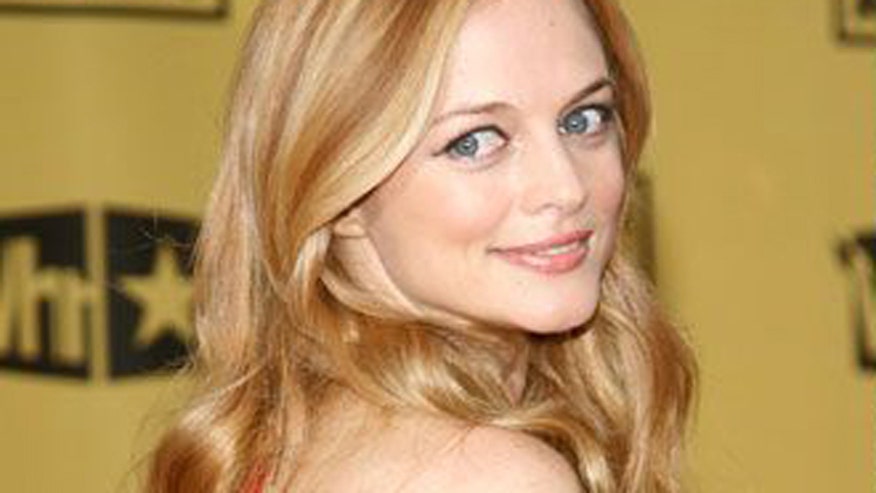 Heather Graham admits it's flattering to make magazine headlines for being beautiful.
The actress, best known for her sexy roles in "The Hangover" and "Austin Powers: The Spy Who Shagged Me," told FOX411 she's come a long way from her "awkward" childhood days.
"When I was a kid I felt very nerdy and awkward and I feel like there is a part of me that is always going to feel like that even though I feel so flattered some people think that I am beautiful," she said.
Graham said her good looks helped her land film roles.
Heather Graham not looking for Mr. Right, just good sex
"To be honest, it's great and I think it gives me work opportunities but inside I feel totally normal. Sometimes I just want to get a part of the 'every woman' but people will be like oh we don't see you that way. But I'm like, 'that's what I'm like inside!'"
However, Graham does enjoy playing sexier characters.
"I think it's a little bit more fun to be sexy sometimes," she told us. "I just wrote and directed a movie that is about sexuality and that was really interesting but I did also recently do another film where I wore a wig and glasses; I was completely not sexy. I had an accent, I was just unrecognizable. I think there is something fun about that too. I'm not sexy at all, I'm sort of a Bible thumping Christian, wife of a guy in jail. It was fun to do something totally different."
Heather Graham: Hollywood is totally sexist
The 46-year-old said in the future, she hopes to do more directing and writing as she is set to make her first directorial debut for "Half-Magic" next year.
"I want to write and direct more. It's actually really fun to watch actors acting. If you're not acting and just sitting and watching them act, it's fun."
But for now, Graham stars as Mary in the new film "My Dead Boyfriend" along John Corbett. She loved the script and also related to her character in a way.
"I think I am quirky— I don't think I'm exactly like her but I can relate," she said. "I think she feels, she is in a place where she feels hopeless and nothing good is going to happen in her life. I think she has a great sense of humor about things and that is one of the things I like about her."
"My Dead Boyfriend" is On Demand and VOD on November 4th.
You can follow Blanche Johnson on Twitter @blancheFOXLA.