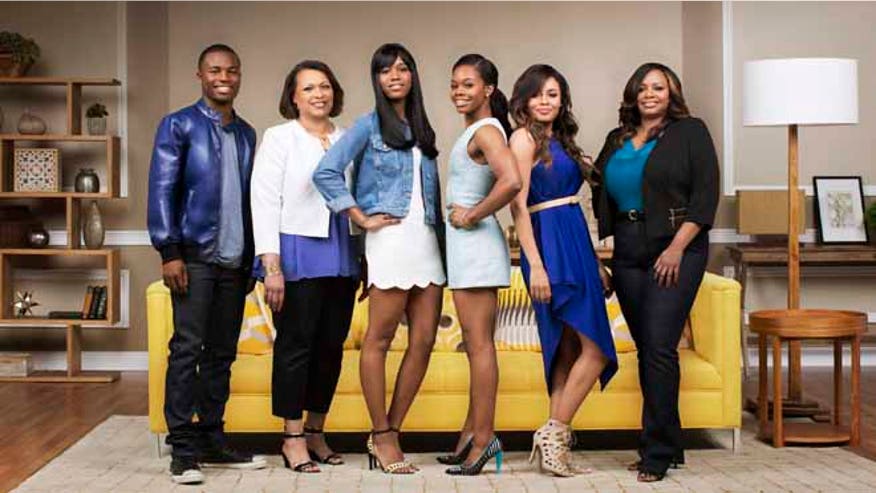 New York – Like millions across the world, actor and producer Wilmer Valderrama fell in love with Gabrielle "Gabby" Douglas when she took the 2012 London Olympics by storm and became the first African-American to win the All-Around gold medal in gymnastics.
So when he had the opportunity to create a docu-series about her decision to defend her title at the upcoming Rio Olympics, he jumped at the chance — and "Douglas Family Gold" was born.
Douglas would be the first Olympian to successfully defend the All-Around gold medal.
The series, premiering Wednesday on Oxygen, follows 20-year-old Douglas, her mother Natalie Hawkins and her siblings as they manage their growing family businesses and the champ trains to try to make it to Team USA.
"The family was what drew me to it," Valderrama told Fox News Latino on Tuesday. "I think that one of my biggest commitments as a producer and as an entertainer is to find those stories. And as a minority and in a world that lacks diversity, I just thought 'What an exciting opportunity to showcase a family that is relatable to all cultures [and] that we can relate to'."
He said Hawkins is an inspiration because as a single mother she was able to push forward to help her children follow their dreams and succeed.
"To me it was a story that needed to be told and the more I got to know them, the more I said 'Wow, they're hilarious' and the more I got to understand their journey and their sacrifice, I said 'Well, this is a beautiful story and we should be a fly on the wall in this super historic moment in time," Valderrama said.
"I think it's a once-in-a-lifetime opportunity to be a fly on the wall with this family and have fun along the way," he added.
With the docu-series, Valderrama – and by extension Douglas and her family – hopes to highlight the sacrifice and struggle that a top athlete and their family go through to compete at the highest level and represent the country. The final trials for the U.S. Olympic teamwill take place in early July.
"Here is a family that against all odds were able to achieve something so extraordinary and became a global example for families out there," he said.
Hawkins told FNL that she and her family were a little nervous at first to have cameras following them around all the time, especially because they didn't want to disrupt her daughter's training.
"But when we figured out ways, creatively, to make the process work, it gave me a lot of confidence," she said. "We had so much fun being together as a family … The whole process of being able to share our journey and come together as a family was very positive for us."
"Douglas Family Gold" premieres Wednesday on Oxygen.
Lucia I. Suarez Sang is a Reporter for FoxNews.com.
Follow her on Twitter @luciasuarezsang