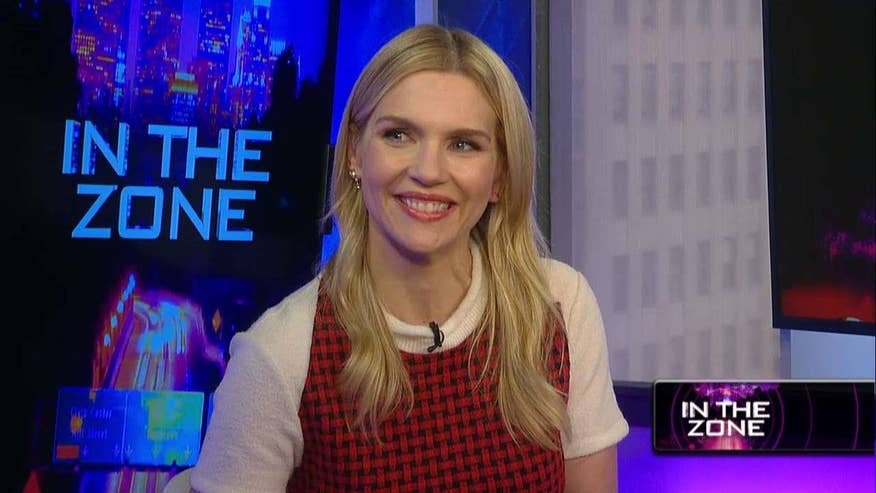 NEW YORK – Rhea Seehorn is one of the break out stars on AMC's "Breaking Bad" prequel "Better Call Saul," but the actress wouldn't know that unless you told her.
"The straight-up reviews, I don't read them," she said of hers and the show's positive reception. "I'm too thin-skinned. Always have been, even the good one can mess you up."
Seehorn says she feels like she's paid to have a thin skin, saying: "I'm not tough at all." But her character Kim Wexler is just the opposite, and she realizes she's lucky to be playing such a strong woman.
"I wish there were more roles of a huge, wide range of women on-camera because I've played women that were not as much owning their power or in control of their ambitions, or their own trajectory," she said. "And this character I love playing someone definitely that's not ancillary that her how own three dimensions to her, and has her own thing but sure we all wish there were more roles like that out there."
Seehorn, 43, says "Better Call Saul" is her most recognizable role to date.
"The intensity of the fans and their intelligence has been – I can't even tell you how much fun it's been," she said. "It's 99 percent positive, and not even superficially. People want to talk about the character and the storylines, and it's a dream."
And while "Better Call Saul" star Bob Odenkirk is a comedy legend, Seehorn says the set is no laugh factory.
"A lot of people will ask is it just jokes and constant cutting up on set. It's not. Bob and Michael McKean are both two of the wittiest people I've been around but they're more like cerebral in their comedy than clownish, if that makes sense. So it's not like there are sketches going on all the time but there's a lot of dry, very high level wit for sure."
Fox News.com Reporter and FOX411 host Diana Falzone covers celebrity news and interviews some of today's top celebrities and newsmakers. You can follow her on Twitter @dianafalzone.