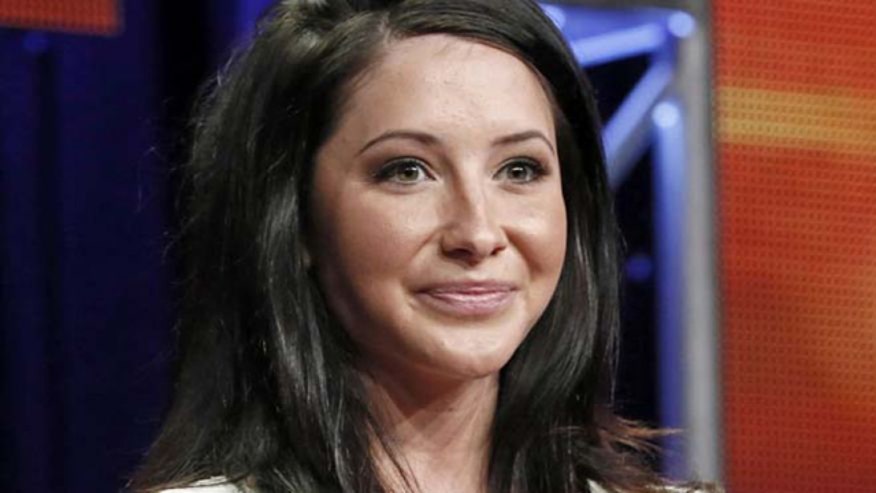 Back in March, Bristol Palin announced her engagement to Medal of Honor recipient Dakota Meyer, but according to her mother, former Alaska governor and former GOP vice presidential candidate Sarah Palin, their May 23 wedding will not go on as planned.
Sarah Palin wrote on Facebook on Monday, "Bristol and Dakota couldn't be more thankful for the love and support of family and friends over the past months while preparing for their wedding. They have informed loved ones that unfortunately the announced celebration planned for May 23 will not be held."
Click here to subscribe to FOX411's YouTube channel
She said the families will still get together on May 23 "to celebrate life."
"Many friends and family still look forward to getting together that day in Kentucky anyway – and the Palins and Meyers are happily looking forward to still being at 'the old Kentucky home' on May 23 to celebrate life, in general!"
The announcement comes after reports claimed Meyer never divorced his first wife. Bristol Palin debunked those reports in a statement her mother shared via Facebook.
"Regarding salacious headlines in recent days about 'secret wives,' Dakota and I discussed our past relationships prior to our engagement. Dakota was legally divorced years ago, as any good reporter could and should have disclosed to readers. As usual, false stories and dramatically written headlines begging controversy should be disregarded, and we have faith that our privacy will be respected at this time by those with decency. Thank you!"
Both Bristol Palin and her mother shared the quote "Trust in God's timing. It's better to wait a while and have things fall into place than to rush and have things fall apart."