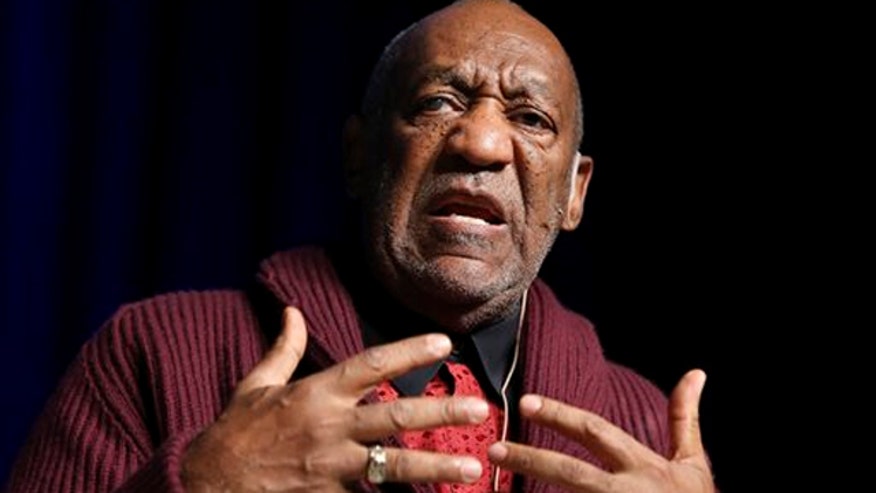 Comedian Bill Cosby has been plagued by allegations of sexual abuse for over a decade, but more recently has found himself at the center of media storm as over 30 women have come forth with accusations against him. The claims against the 77-year old star range from belittling women to drugging and raping them, with some of the claims dating back into the 1960s.
We have attempted here to list every claim so far involving Cosby, beginning with the most recent women to come forward. Through his representatives, Cosby has staunchly maintained his innocence throughout, and has not been charged with any crimes in connection to any of the allegations.
1. Teresa Serignese
Date of the alleged assault: 1976
Date she came forward: November 20th, 2014
Teresa Serignese was allegedly visiting Las Vegas in 1976 when she met Cosby and he offered her a ticket to his show. Serignese claims that she went to the show and afterwards she went backstage where Cosby handed her 2 pills that he identified as quaaludes and a glass of water. She tells PEOPLE that she came to in the middle of intercourse with the entertainer. "I was just like bent over, and he was saying all kinds of dirty stuff," she says. "I felt powerless, I didn't know what to do, and the drugs certainly enhanced that. That's what I remember – having sex with him, not wanting to be there, not knowing how to get out of there."
Teresa says she was one of the 13 Jane Does listed in Andrea Constad's suit against Cosby.
2. Helen Gumpel
Date the alleged assault took place: late 1980s
Date she came forward: February 8th, 2015
Helen Gumpel just made her first appearance on "The Cosby Show" when she claimed that she was sexually harassed by Bill Cosby. Gumpel alleged that Cosby invited her into his dressing room where he offered her a drink and stood with his crotch in her face, FOX News reports.
3. Chloe Groins
Date the alleged assault took place: 2008
Date she came forward: December 15th, 2014
24-year-old Chloe Goins claims that she was drugged and sexually assaulted by comedian Bill Cosby when she was only 18-years-old. The alleged assault took place at the Playboy Mansion during a party Goins had been invited to by a friend. She recounts the night saying both she and her friend were chatting with Hugh Hefner early in the night when Cosby walked up. The foursome chatted for a bit when Cosby disappeared and then reappeared with a drink for each of the girls. Goins says after she finished her drink she become ill and Hefner offered her a room to lie down in. Reportedly, Cosby offered to show Goins to the room. Chloe told the MailOnline that she remembers waking up naked in bed with Cosby licking her toes. She says, "I came to and remember seeing this big man crouched over me. It was Bill Cosby and he was at my feet, kind of licking and kissing them and I think he bit my toe as that's what woke me up." Goins says she does not think she was assaulted in any other way but adds, "'I can't be 100 percent sure what he did to me, I was completely out of it."
Chloe is the first accuser whose allegations might fall under California's statute of limitations.
4. "Kacey," Lynn Neal and Linda Kirkpatrick
Date the alleged assaults took place: 1980s (Kirkpatrick), 1980s (Neal), 1990s (Kacey)
Date they came forward: January 7th, 2015
In another press conference called by Gloria Allred she introduces three new women with allegations against Bill Cosby.
Linda Kirkpatrick was the first to speak saying that Cosby offered her tickets to his show in Las Vegas. Kirkpatrick says when she arrived at the venue Cosby invited her back to his dressing room where he spiked her champagne and then sexually assaulted her. According to Kirkpatrick her memory became fuzzy after the champagne but she does remember Cosby kissing her saying, "My next recollection was being back in the dressing room alone with Cosby. I was lying down. Cosby was on top of me kissing me forcefully. I had no interest in sex of any kind," PEOPLE reported.
Lynn Neal spoke next. Neal had an eerily similar story to the one Kirkpatrick told. She too recounted being invited by Cosby to attend his show in Las Vegas, being taken back to his dressing room, and being offered champagne. Lynn declined the champagne but took a drink offered to her by Cosby later that night at dinner, PEOPLE reports. She says that by the time they were walking back to his dressing room after dinner she could barely walk. According to Neal "when we entered the dressing room I sat on the couch and he started taking my pants down…I felt helpless and I couldn't stop him."
The next woman identifies herself as "Kacey." According to Kacey she met with Cosby through the talent agency she worked at in the early 90s. PEOPLE reports that the two had a strictly professional relationship until Cosby inquired and took a more personal interest in her. Kacey says that Cosby invited her to his home to read through a script with him. Allegedly the scene involved a passionate kiss that Kacey did not want to participate in but "he was insistent with him pressing his body against mine." On a separate occasion Kacey was allegedly invited to meet with Cosby for lunch at the Hotel Bel-Air. She recounts the event saying, "Food and wine were brought in. Shortly thereafter he told me I needed to relax and offered me a large white pill." The next thing she remembers is "waking up in a bed with Mr. Cosby naked beneath his robe."
5. Beverly Johnson
Date the alleged assault took place: Mid 1980s
Date she came forward: December 11th, 2014
In an essay written for Vanity Fair supermodel, Beverly Johnson, recounts her story of being drugged and narrowly avoiding attack at the hands of Bill Cosby. Johnson wrote that she was asked to audition for a role on The Cosby Show and later asked to come to a taping of show. Reportedly, Cosby seemed interested in Johnson's career going forward and wanted to help her out. "He seemed genuinely interested in guiding me to the next level." Her relationship with Cosby developed to the point where he even allowed her to bring her daughter to his home, Johnson writes in Vanity Fair. Beverly believes this was all part of his rouse to gain her trust. That trust was broken during her last visit to Cosby's house where he offered her a drink that she says she knew immediately was drugged- "drugged good." Johnson tells of the event saying that she fought back, enraging Cosby and resulting in him dragging her out of his house and into a cab. Johnson was wary of coming out with her allegations against Cosby but ultimately, "I couldn't sit back and watch the other women be vilified and shamed for something I knew was true."
6. Judy Huth
Date of the alleged assault: 1974
Date she came forward: December 2nd, 2014
Judy Huth filed a lawsuit against Bill Cosby on December 2nd, 2014. She is suing the comedian citing damages due to the "psychological damage and mental anguish" she's had as a result of the attack. In Huth's suit she says that she met Cosby when she and a friend wandered onto a movie set in 1974 and a week later he invited them a party at the Playboy Mansion where he instructed them to tell anyone who asked that they were 19-years-old. Huth accuses Cosby of assaulting her at this party- she was only 15-years-old. Huth comes out as the first accuser in decades to get the legal system involved.
7. Kristin Ruehli
Date of the alleged assault: 1965
Date she came forward: November 21st, 2014
Ruehli met Cosby when she was 22-years-old at the talent agency where she worked. She recalls to the Philadelphia Magazine that Cosby came in one day and said, "I'm going to be on Hollywood Palace tonight, and I'm going to have a party at my home afterwards." Ruehli went but was surprised to find that she was the only one in attendance at the alleged party. Allegedly Cosby made her two drinks that made her memory hazy. According to Ruehli, she awoke to Cosby attempting to force her into oral sex.
8. Lise-Lotte Lublin and Linda Brown
Date the alleged assaults took place: 1969 (Brown), 1989 (Lotte-Lublin)|
Date she came forward: February 12th, 2015
Two women came forward in February of 2015 during a press conference led by prominent attorney, Gloria Allred. Both women were young, aspiring models at the time they claim Cosby took advantage of them. Both Brown and Lotte-Lublin tell a similar story of being drugged by Cosby in his hotel room, blacking out and being assaulted. Brown recounted the incident saying, "I couldn't move or speak. I felt paralyzed; he flipped me over and sexually assaulted me. I felt like a rag doll and like a real-life blow up doll for him," Reuters reports.
9. Renita Chaney Hill
Date of the alleged assault: 1982-1986
Date she came forward: November 21st, 2014
Renita Hill says that her relationship began with Bill Cosby when she was 15-years-old. According to Hill her experience with Cosby was not a one-time thing. She recounts to KDKA Pittsburg multiple occasions throughout their 4-year relationship where Cosby offered her a drink even though she was underage. Hill told KDKA Pittsburg that it took her a while to finally figure out what was happening. "I always thought it was odd that after I had this drink I would end up in my bed the next morning and I wouldn't remember anything," Hill said. She's unsure if she was ever raped or not because she was unconscious. Hill claims that at 19-years-old she decided to cut off her relationship with the famed comedian. "It was just a horrifying feeling thinking that as a part of your dream you felt like this was something you had to endure," Hill said. "And that's why I couldn't do it anymore, and I just walked away," KDKA reports.
10. Cindra Ladd
Date the alleged assault took place: 1969
Date she came forward: January 26th, 2015
Cindra Ladd penned an essay on the Huffington Post in January of 2015 where she claims she was drugged and raped by Cosby while living in New York City. Ladd says she met Cosby while she was working for late film producer, Ray Stark. As a young 21-year-old with aspirations of working in the film industry she had agreed to give Cosby her number when he asked. She recalls one night when they had plans to go see a movie. Cosby and Ladd agreed to meet at an apartment that Cosby said belonged to a friend of his. Ladd had a headache and Cosby offered her a "miracle cure" from his doctor in the form of a capsule. She says the rest of the night remains a blur but she vividly remembers waking up the next morning naked in bed and seeing Cosby in a robe acting as if nothing had happened. Ladd knew that something was awry, "It was obvious to me that he had had sex with me. I was horrified, embarrassed and ashamed." Ladd says she only told her roommate about the incident but chose to come out publicly about it after 36 years of silence because "it's the right thing to do" and "the truth deserves to be known."
11. Angela Leslie
Date of the alleged assault: 1992
Date she came forward: November 21st, 2014
At the time of the alleged assault Angela Leslie was a 26-year-old aspiring actress who had caught the attention of Bill Cosby. According to Leslie, the two were in Cosby's Elvis Presley suite in Las Vegas going over an acting exercise when he offered her a drink. Although Leslie did not consume the beverage but she was coerced into touching the comedian's genitals after which he kicked her out.
12. Victoria Valentino
Date of the alleged assault: 1970
Date she came forward: November 22nd, 2014
Former Playmate, Victoria Valentino, tells the Washington Post that she was introduced to Cosby by fellow playmate, Francesca Emerson. Valentino had just tragically lost her 6-year-old son and Emerson believed spending time with Cosby would benefit Valentino. Emerson says she only knew Cosby as a good guy, "he was a perfect gentleman."
Valentino alleges that she and her roommate went out to dinner with Cosby one night when he offered them both a pill saying, "This will make us all feel better." She says he then drove them to an apartment in the Hollywood Hills where she witnessed him trying to rape her roommate. "I reached out, grabbing him, trying to get his attention, trying to distract him," Valentino told the Washington Post. Allegedly he then turned on her, "He came over to me and sat down on the love seat and opened his fly and grabbed my head and pushed my head down. And then he turned me over. It was like a waking nightmare."
Valentino only told her friend, Emerson, who originally introduced her to Cosby. Emerson confirmed with the Washington Post that Valentino had in fact told her of the incident in 1970.
13. Katherine McKee
Date the alleged assault took place: Early 1970s
Date she came forward: December 2014
In an exclusive interview with the New York Daily News Katherine McKee alleges that she was raped in a Michigan hotel room by Bill Cosby. The actress and former showgirl says that Cosby asked her to pick up some ribs for him for dinner and when she arrived to deliver them he abruptly attacked her. "He took the ribs from my hands and just grabbed me. He spun me around, pulled my panties down, and just took it. We were still standing at the door when he attacked me. It was so fast and so shocking and so unbelievable," she said. Reportedly at the time of the attack McKee was the "road wife" of Sammy Davis Jr., one of Cosby's friends.
14. Heidi Thomas
Date alleged assault took place: 1984
Date she came forward: February 26th, 2015
Heidi Thomas claims that she met Cosby through her talent agency in 1984. Cosby reportedly flew Thomas out to Reno for mentoring sessions, a common theme among the alleged victims. Upon her arrival at a home in Reno Cosby asked the young talent to act out a drunken scene. According to CNN when Heidi did not perform to his satisfaction he gave her a drink saying, "How are you ever going to play an intoxicated person…if you've never been drunk?" The drink made her memory "foggy" and she awoke to Cosby forcing himself on her. Thomas told CNN that she wants to confront Cosby to his face and say, "Look me in the eyes. Do you remember me? Do you remember me?"
15. Jewel Allison
Date of the alleged assault: 1980s
Date she came forward: November 24th, 2014
In the 1980s Jewel Allison claims that Cosby began contacting her to help her with her career aspirations of becoming a model and an actress.
She tells the MailOnline that she went to Cosby's house one night for dinner when he offered her vintage wine that tasted off and made her feel woozy. Shortly after consuming the wine she recalls Cosby lifting her off the couch and carrying her to another room where he sexually assaulted her. Afterwards she says, "He turned me around and said, 'Let's get you home.' At the door, he gave me a very hard embrace and a hard kiss."
According to Jewel, Cosby contacted her again after the incident to meet up. She declined. Allison believes that Cosby could be, "the greatest serial rapist that ever got away with it."
16. Beth Ferrier, Helen Hayes and Chelan
Date the alleged assaults took place: 1986 (Chelan), 1980s (Ferrier), 1973 (Hayes)
Date she came forward: December 3rd, 2014
Civil rights lawyer, Gloria Allred, called a press conference with three women- Chelan, Helen Hayes, and Beth Ferrier.
Chelan tells her story of being an aspiring model seeking guidance from Bill Cosby, who promised her contacts in the industry. She says she was only 17-years-old and working at the Hilton in Las Vegas when Cosby called at her home to invite both her and her grandmother to his show. "He said to meet him in the Elvis Presley Suite. He was going to introduce me to someone from the Ford Modeling Agency. I had a cold at this time, and he gave me a blue pill, which he said was an antihistamine, with a double shot of Amaretto." According to Chelan Cosby sexually assaulted her while she was still conscious but she could not move or fight back. Chelan claims that the comedic star offered her $1,500 to "buy something nice for me and my grandmother."
Beth Ferrier, who served as 1 of 13 Jane Does in Andrea Constad's suit against Cosby in 2005, spoke about her affair with the comedian. According to Ferrier one night backstage after one of Cosby's performances the entertainer offered her a cup of coffee and she blacked out. At the press conference she said, "I still do not know exactly what he did to me, but I did confront him. He said, like always, I had too much to drink. We were not drinking alcohol it was coffee."
According to Helen Hayes she was attending a celebrity golf tournament in Pebble Beach, CA with some friends when they met Bill Cosby. As she tells it Cosby followed them around all day and they eventually ended up at the same restaurant where Cosby preceded to grope Helen's breast. She said, "What gives him the right to even touch my body? . . . He's a predator."
17. Lisa
Date the alleged assault took place: 1988
Date she came forward: December 19th, 2014
A woman known only by her first name, Lisa appeared on an episode of Dr. Phil where she alleged that Cosby took advantage of her when she was 21-years-old. Lisa, like many other Cosby accusers, began her relationship with Cosby due to her career aspirations and his promise to help her succeed by acting as her mentor in the industry. Initially Lisa and her mother both had complete confidence in Cosby. Lisa told Dr. Phil, "My mother trusted Cosby completely. I trusted him like I trusted my own father." However, Lisa saw a different side of Cosby during a mentoring session in his hotel suite. Lisa says that despite her refusals Cosby offered her two drinks to help improve on her acting. After the drinks Lisa began feeling dizzy and then things escalated. "Bill had sat down on the edge of the couch. He said, 'Come over here and have a seat.' And he had his legs open and when I sat down; I was sitting down in between his legs with my back to his crotch. And he started to stroke my hair back in a petting motion like this. The last thing I remember is just feeling the strokes on my head. After that, I don't remember anything else." According to Lisa she doesn't remember anything until she woke up at home two days later.
18. Patricia
Date alleged assault took place: 1978 and 1980
Date she came forward: March 3rd, 2015
Patricia, whose name remains unknown, was one of the Jane Does from Andrea Constand's lawsuit against Cosby in 2005. She came forward in a March 2015 article with Buzzfeed saying that Cosby drugged her and raped her twice. The first incident occurred in 1978 when the victim was only 22-years old. Patricia says the comedian invited her over to his Massachusetts mansion for a "family" dinner but when she arrived only Cosby was present. He made her a drink and demanded that she "pretend to be an elegant queen with oatmeal dripping all over her face." She says that she woke up naked in his guest bedroom where Cosby told her that she had "thrown up and passed out and that he had even washed her dress." The victim left feeling mortified over her behavior and thought that Cosby would never contact her again, Buzzfeed reports. Cosby, however, did continue to contact Patricia which led to incident number two in 1980. In 1980, Patricia says she woke up naked and out of sorts in Cosby's hotel suite after accompanying him to a live taping of the Dinah Shore Show. She says she was "very sick and knew that someone had penetrated me." This meeting with Cosby yielded another weird request- Cosby asked her to style her hair like the Queen Noor of Jordan.
19. Louisa Moritz
Date of the alleged assault: 1971
Date she came forward: November 20th, 2014
"One Flew Over The Cuckoo's Nest" actress, Louisa Moritz, says that Bill Cosby allegedly forced her to perform oral sex on him in the green room of Johnny Carson's "Tonight Show." She told TMZ that he told her, "Have a taste of this. It will do you good in so many ways." He also threatened her future saying, "You don't want to upset me and the plans for your future, do you?"
20. Carla Ferrigno
Date of the alleged assault: 1967
Date she came forward: November 20th, 2014
Carla Ferrigno, wife of Incredible Hulk star Lou Ferrigno, came forward with her claims against Cosby on the "Jon and Ken Show." On the show she said that one of Cosby's friends had invited her out to dinner for a double date with Cosby and his wife. Allegedly both couples went back to Cosby's home where Ferrigno found herself alone with Cosby in his basement. She claims at this point that he kissed her roughly as she tried to push back.
21. Janice Dickinson
Date of the alleged assault: 1982
Date she came forward: November 18th, 2014
In an exclusive interview with ET Janice Dickinson revealed her experience with Bill Cosby. According to Dickinson Cosby contacted her shortly after she left rehab and insisted she come to Lake Tahoe to discuss career opportunities over dinner. Like so many others Dickinson claims Cosby gave her a pill, in her case to relieve menstrual cramps. Dickinson tells ET, "The next morning I woke up, and I wasn't wearing my pajamas, and I remember before I passed out that I had been sexually assaulted by this man."
Dickinson is the most high-profile woman to make claims against the comedian so far.
22. Linda Joy Traitz
Date of the alleged assault: 1970s
Date she came forward: November 17th, 2014
Linda Joy Traitz, a former waitress at Cosby's Café Figaro, took to Facebook to recount a night back in the early 1970s when, she claims, Cosby offered her drugs and then became "sexually aggressive and wouldn't take 'No' for an answer."
According to Traitz she was motivated to speak out following the other allegations against Cosby that have recently surfaced.
23. Joan Tarshis
Date of the alleged assault: 1969
Date she came forward: November 2014
In 1969 Joan Tarshis claims she was a 19-year-old aspiring comedic writer who was hoping to get some advice from her mentor Bill Cosby when he took advantage of her. Joan says she was invited for a private writing session with Cosby in his Bungalow where he drugged and raped her, CBS reports.
"I was sitting up writing one second, and the next second I was lying down on the couch having my underwear taken off," she said to CBS news.
Tarshis alleges that Cosby raped her twice before she was able to cut off all ties with him.
24. Barbara Bowman
Date of the alleged assault: 1986
Date she came forward: October 27, 2014
Barbara Bowman was another one of the 13 Jane Doe witnesses from Andrea Constand's 2005 lawsuit. In an interview with MailOnline Bowman details a relationship filled with a string of abuse at the hands of Bill Cosby. According to Bowman Cosby manipulated her into trusting him and viewing him as a "father figure" and then he used that as leverage to assault her on multiple occasions. "I know for sure he forced himself multiple times upon me and since he needed to create an environment in which I could not fight him, I can't in all honesty say that I recall penetration because at that time I was in a vacant state of mind, as I was often drugged and brainwashed," she tells MailOnline.
In November 2014 she penned an article for the Washington Post "Bill Cosby raped me. Why did it take 30 years for people to believe my story?" In her article she talks about how she tried to get help from various different people but she felt they were all working with Cosby and against her.
25. Tamara Green
Date alleged assault took place: 1970s
When she came forward: 2005
Tamara Green first spoke out about Cosby in 2005 during an interview with Matt Lauer on the "Today Show." Green says she was dining at a restaurant with Cosby when he offered her two pills to help combat her flu illness. According to Green shortly after taking the pills she was "Almost face down at the table of this restaurant" and she had lost all motor skills. Green further alleges that Cosby offered to take her home and that is where the actual assault began. Green told Matt Lauer, ""I actually told him that he would have to kill me, that if he didn't kill me and he tried to rape me, it was going to go very badly," Green said. "I guess it was inconvenient at that point, I had not been crushed successfully into submission and he left two $100 bills on my coffee table and he left my apartment."
In 2014 Green spoke out again writing an op-ed for ET Online where she detailed what it was like to come out against the very famous Bill Cosby. She wrote, "To go for help and be dismissed because he's very cool and famous and you are not. It is crushing and you are a victim all over again.
26. Andrea Constand
Date alleged assault took place: 2004
When she came forward: 2005
In March of 2005 Andrea Constand filed a civil lawsuit against the entertainer. According to ABC News the suit contained five counts of alleged battery, assault, infliction of emotional distress, defamation and invasion of privacy. The complaint alleges that Cosby gave Constand three blue pills, which he claimed were a herbal remedy for stress, and "rubbed the woman's breasts and genital areas and 'digitally penetrated her,' meaning with his finger."
27. Lachele Covington
Date alleged assault took place: 2000
When she came forward: 2000
In 2000, actress Lachele Covington claimed, like many of the others who have come forward, that she was meeting with Bill Cosby to discuss her acting career when things went south. Literally. In a police report filed by Covington she claims that the comedian "put her hand under his t-shirt and guided it south towards his sweatpants," the New York Post reported. The New York Post also noted in that article that nothing ever came from the police report filed by Covington because "until the very moment Covington pulled her hand away, all actions had been consensual."
28. Margie Shapiro
Date alleged assault took place: 1975
When she came forward: March 27, 2015
Shapiro told media outlets she met the comedian in 1975 while working at a Santa Monica donut shop that Cosby frequented. She claimed to be invited to his film set where they spent the afternoon together. Afterwards, Shapiro was invited to dine with Cosby but the comedian canceled and invited her to join him at the Playboy Mansion instead. Then 19, Shapiro said Cosby took her to the "game house" where he told her if she lost at pinball she would have to take a pill. Shapiro lost and took a pill and later woke to discover she and Cosby with both naked and he was inside of her. She alleges that she passed out again and when she later regained consciousness, Cosby was touching her inappropriately. She said Cosby acted as though nothing occurred and sent her home with a driver after telling her she wasn't dressed nicely enough to meet with Hugh Hefner.
29. Jena T.
Date alleged assault took place: 1989
When she came forward: Nov. 25, 2014
The former model alleged Cosby pressured her to perform a sexual act on him when she was 17-years-old in 1989. Now 44, Jena T. told PEOPLE, "He promised my parents he's take care of me."
30. Sunni Welles
Date alleged assault took place: Mid 1960s
When she came forward: March 27, 2015
Welles met Cosby through her mother who was a theatrical agent. She claims the comedian asked for her number after her mother took her to the set of Cosby's film "I Spy" in the mid-1960s when she was 17. Welles was "thrilled" to have the comedian's attention before she was an aspiring singer. They met at a jazz club and claims the comedian spiked her drink after she woke up named in an apartment with Cosby nowhere to be found, she said at a press conference at the office of attorney Gloria Allred.
31.. Joyce Emmons
Date alleged assault took place: Early 1980s
When she came forward: Nov. 22, 2014
Emmons, who ran comedy clubs in the late 1970s and early 80s, told TMZ Cosby offered her a white pill to help with a migraine. She claimed to have taken the pill and subsequently blacked out only to wake up hours later naked, in bed next to one of Cosby's friends. She said Cosby laughed after she confronted him.
32. Michelle Hurd
Date alleged assault took place: Mid 1990s
When she came forward: Nov. 20, 2014
The "Law & Order: Special Victims Unit" actress claimed Cosby touched her inappropriately on the set of "The Cosby Show" while they sat near each other during lunch one day. She also refused his alleged request to come to his house to take a shower so "we could blow dry my hair and see what it looked like straightened," she wrote on Facebook.