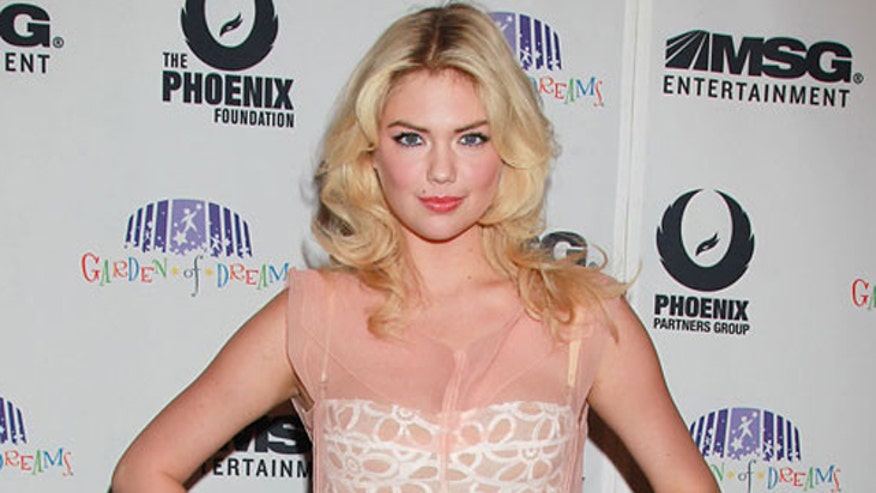 Kate Upton was being photographed for a new Express clothing campaign when the wind whipped up, creating a Marilyn Monroe moment for the blonde bombshell.
Upton, 22, was in Miami on Sunday with her boyfriend, Detroit Tigers pitcher Justin Verlander, when the breezy blow-up occurred.
Neither looked particularly perturbed by the incident. Upton posted a selfie from the shoot on Instagram.
Click here to see photos of Kate's Marilyn moment.
Last month saw the first images of Upton's campaign for makeup brand Bobbi Brown after she replaced the company's previous celebrity face, Katie Holmes.
WATCH: Katie tries to move past you know who