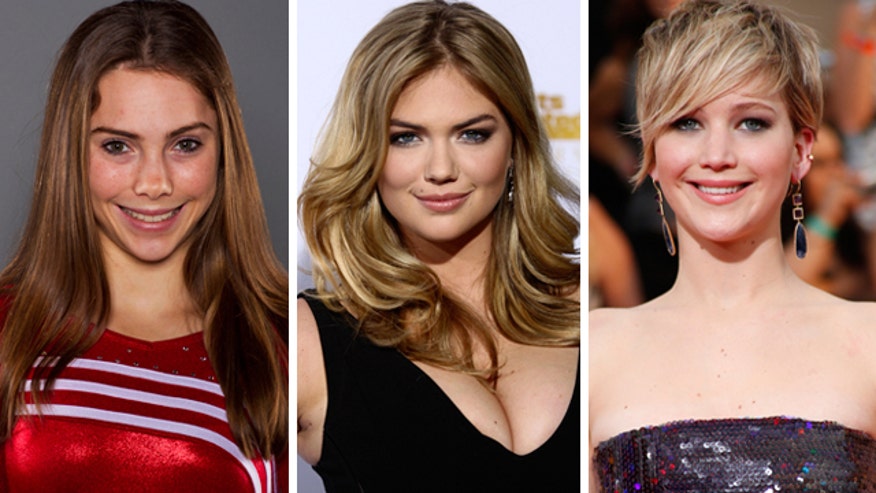 NEW YORK – Jennifer Lawrence and Kate Upton issued statements through their reps saying they would pursue all legal means to go after and prosecute anyone who distributes nude photos that were hacked and posted on the Internet last weekend.
So what exactly is their possible legal recourse?
"Individuals who hack into the computers of others and steal their information can be charged with a variety of crimes, including accessing protected computers without authorization, damaging protected computers, wiretapping and aggravated identity theft," entertainment attorney Domenic Romano told FOX411. "Outside of criminal liability, once the perpetrator is identified, the celebrity victims might bring claims for money damages like invasion of privacy or copyright infringement."
The amount of money the could sue for would depend on "the amount of quantifiable damages she can show to her reputation, career, earning capacity, etc.," Romano said.
Whether or not they are successful also depends on the kind of site involved in the digital photos' distribution.
"Websites or Internet service providers may be immune from liability under the Act," Romano said. "Sites can't be held responsible for information that third parties post onto the site. Websites like Reddit or Imgur might seek exemption under this law."
Nik Richie, who runs the site The Dirty, published some of the pictures. He tells FOX411 doesn't plan on taking them down.
"The blame shouldn't be on my shoulders, The Dirty is just a third party platform," he said. "These celebrities need to blame themselves for taking the pictures in the first place."
But Romano says that defense might not fly.
"Even when the materials are posted by a third party and the website has abided by all of the Federal Communications Decency Act's other requirements, a publisher could still face possible criminal liability for things like obscenity, harassment, and providing minors with access to harmful materials."
And how about an individual who downloads a photo to his or her computer? Or just looks at one?
"Illegal downloaders face the unlikely risk of copyright infringement claims from the owner of the photographs," Romano said. "The risk incurred by those who simply view the shared photos is much slimmer-assuming, of course, that the photos are not child pornography."
And in the current batch of leaked photos, that assumption may be erroneous.
Olympic gymnast McKayla Maroney initially said leaded photos purportedly of here were fakes. But on Tuesday Reddit sent a message to its users stating: "Effective immediately: any images/galleries/torrents/megadumps/etc containing McKayla Maroney ... will be immediately due to the fact that they were underage (<18) in the photos taken."
TMZ reported late Tuesday that an attorney for the double Olympic medalist contacted the website Porn.com, which had posted the images, and demanded that they be removed immediately. A second attorney contacted other sites claiming that Maroney owned the copyright on the photos.
A representative for Porn.com told TMZ that the pictures of Maroney were taken down after they received the letter from her attorney. The gymnast turned 18 this past December.
WATCH: Four4Four: Inside the nude celeb hacking scandal
Fox News.com Reporter and FOX411 host Diana Falzone covers celebrity news and interviews some of today's top celebrities and newsmakers. You can follow her on Twitter @dianafalzone.