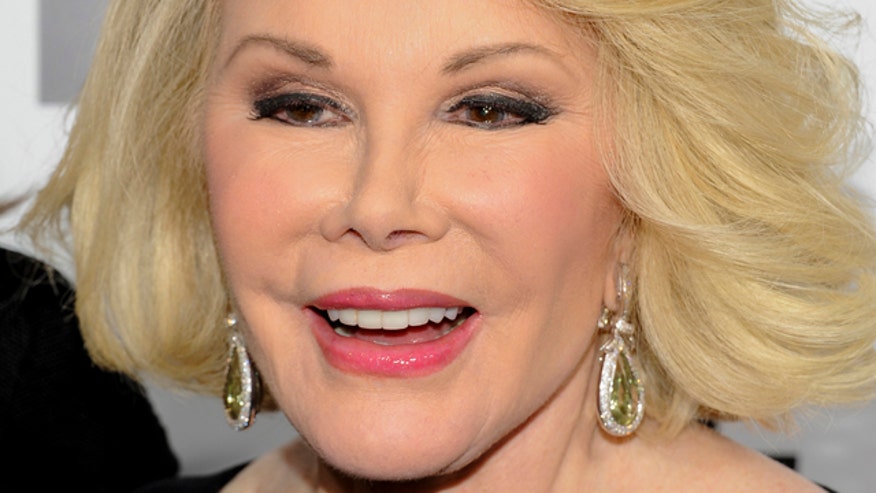 NEW YORK – Melissa Rivers updated fans on Wednesday about her mother Joan Rivers' condition, six days after the sharp-tongued comedian was rushed to the hospital after she stopped breathing during a minor procedure.
"My mother has been moved out of intensive care and into a private room where she is being kept comfortable," the statement read. "Thank you for your continued support."
Melissa Rivers made no mention of whether or not her mother was still on life support and if her condition had improved. As of Tuesday, Melissa Rivers said the 81 year old remained on life support.
She added on Tuesday that she knows her mother would be overwhelmed by the continuing outpouring of kindness.
Meanwhile E! told FOX411 on Tuesday that filming had been suspended on the series Joan Rivers co-hosts, "Fashion Police."
"We will not be producing a 'Fashion Police' this week or next as we await Joan and Melissa's return in front and behind the camera," a rep said. "E! will be airing two 'E! From Fashion Week' specials that will deliver the latest news and information from the highly-anticipated event."
The TV personality went into cardiac arrest on Aug. 28 during a procedure at a clinic and she was rushed to New York City's Mount Sinai Hospital. Melissa Rivers has previously said her mother "is receiving the best treatment and care possible."