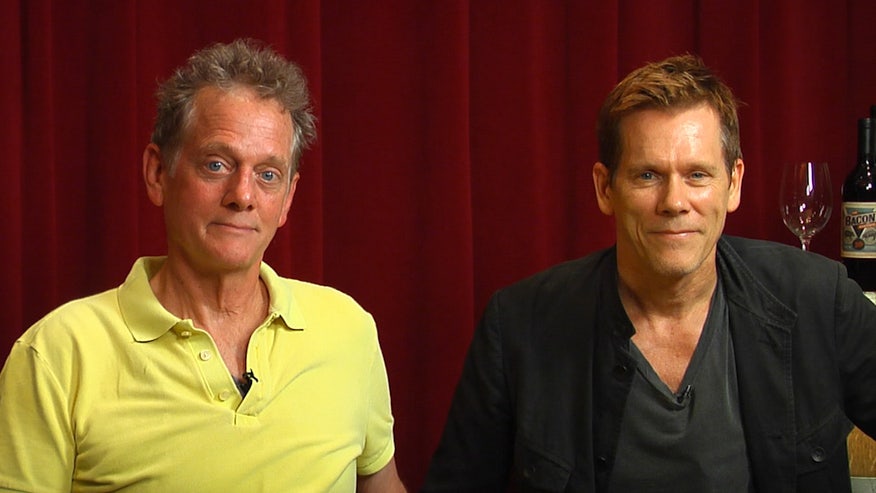 Kevin Bacon isn't just an accomplished actor. The "Footloose" star has been making music with his brother Michael Bacon for over eighteen years!
With already seven albums under their belt, the Bacon Brothers are a pretty prolific duo. And right now, they're gearing up to release their eighth effort — titled "36¢" — on September 16.
Fox News Magazine caught up with Kevin and Michael at City Winery in New York to find out about their newest effort, and how it came to be.
For starters, Michael wasn't even sure they had enough new songs for an album — until they remembered an old track Kevin was toying with. "We went back and mined a song that Kevin wrote a long time ago, and now it seems to be the song a lot of people [and the] radio are relating to."
When it comes to playing live, the two are always humbled when someone approaches them after a show to talk about a song that truly resonated with them. And from folks who have never heard their music before, Kevin says "People are usually surprised that we don't suck."
Watch the video above and find out what else they had to say. (And be sure to stay tuned for bonus outtake at the end.)