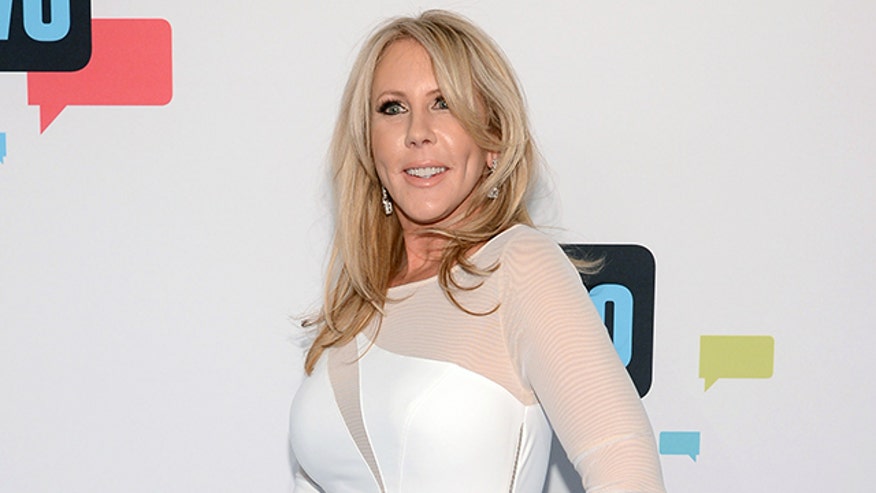 Socialite Paris Hilton loves when the attention's on her. She got her wish on Sunday at the BET awards when she channeled her inner Kardashian with a dangerously low-cut dress.
Everyone knows that "Real Housewives of Orange County" star Vicki Gunvalson likes agetting away with her besties. Watch the video above to get her tips on how to do a girls' weekend right.
Victoria's Secret model Karlie Kloss has gone blond and is starting to seriously look like bestie Taylor Swift.
After giving birth just nine weeks ago, Kerry Washington is looking super slim again.
Amy Adams speaks out about giving first-class seat to US soldier.
Mark Ruffalo claims Ben Affleck came between him and Jennifer Garner. Say what?!
For her first Instagram post ever, Kate Hudson shows off her super-flat stomach.
While we're on the subject of Instagram, fellow actress Lea Michele decided to go topless for fans.
Since Shia LaBeouf clearly wasn't paying attention to the Broadway show "Cabaret" at New York City's Studio 54, a rep for Liza Minnelli, who starred in the 1972 film version of the musical, was kind enough to send him a DVD copy of the flick.
Just in case you didn't believe it, Ireland Baldwin is officially dating female rapper Angel Haze.
Jessica Simpson shows cleavage and ever-shrinking body for her latest perfume ad. Because nothing sells fragrance quite like skin.
Cara Delevingne flips off the paparazzi. We're guessing she was pretty upset being caught cheating on bacon for McDonald's.
Want to feel really old? Rapper Eminem's daughter Hallie just graduated high school with highest honors.
Prince Harry got a marriage proposal! From a Middleton! But sadly, no new royal wedding...yet.
Just for the record, Disney star Zendaya is officially not starring in Lifetime's biopic on late R&B singer Aaliyah.