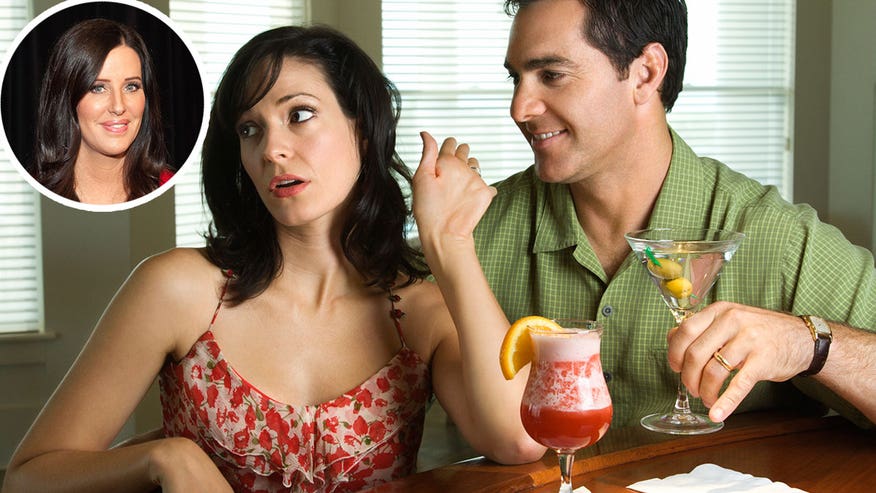 Here's what everybody will be buzzing about today:
Perhaps jealous over all the attention Lindsay Lohan is getting for "American's Got Talent" host/Mariah Carey hubby Nick Cannon went on Power 106 FM to declare that he's had sex with Christina Milian, Nicole Scherzinger, Selita Ebanks and Kim Kardashian. Onhis wife's birthday, no less.
Because Cameron Diaz is apparently humanity's newest spokesperson (), she told Glamour UK that "all women have been sexually attracted to another woman at some point."
Patti Stanger of Bravo's "The Millionaire Matchmaker" has some advice for in your life. Need a few pointers? Watch her hilarious video above.
About a week before she announced her and Chris Martin's "conscious uncoupling," Gwyneth Paltrow told E! News that she'd be taking a break from acting to focus on being a mother. She then went on to say that, as a mother, she has it rougher than non-celebrity mothers. Really.
And, after announcing their conscious uncoupling, both Gwyneth Paltrow and Chris Martin went to hide out in the Bahamas — otherwise known as the most couple-y vacation destination in the world.
Jessica Simpson is really loving her new skinny self. So much so that she's uploading Instagram photos from her home gym, sans makeup.
The trailer for Michael Bay's upcoming "Teenage Mutant Ninja Turtles" movie debuted on Thursday, and it looks like he's planning on taking this subject matter as seriously as he possibly can.
Madonna's daughter Lourdes Ciccone broke up with boyfriend Timothée Chalamet (of Showtime's "Homeland") after she caught him kissing another lady.
Britney Spears desperately wants to show us her bikini body, as evidenced by her three latest Instagram posts. The first of which is below, in case you're still interested in seeing that.
During a Reddit AMA session, the president of Taco Bell said he'd be willing to bring their breakfast menu to franchises in Canada "when [they] take Justin Bieber back."
Mila Kunis attended Cinema-Con in Las Vegas on Thursday, where she barely looked pregnant. But let's go ahead and say she's sporting a baby bump anyway.
"Sharknado" actress Tara Reid told an Australian radio show that she and Tom Brady kissed back in 2002, back when her movies contained less sharks and less 'nadoes.
In addition to being the subject of many a young boys' deranged fantasy, Miley Cyrus will now be the subject of a university-level course at Skidmore College called "The Sociology of Miley Cyrus: Race, Class, Gender and the Media."
"True Blood" actor Alexander Skarsgard tried (and failed) to spoon-feed Prince Harry from a bag of gross food during their recent expedition to the South Pole.
Kim Kardashian's makeup artist told Cosmopolitan that North West wasn't wearing any makeup during the Vogue photoshoot. Kinda makes you rethink your daily habit of slathering your baby in foundation and eyeliner every morning, doesn't it?
"Star Trek" actress Zoe Saldana is the new face of L'Oreal, following in the faceprints of such entertainers as Blake Lively and Jennifer Lopez.
And finally, the world will be celebrating "Earth Hour" on Saturday evening by switching off all of their electric devices for one hour (save the refrigerator and grandpa's iron lung) before immediately going back to surf the web and talk about it on Facebook.