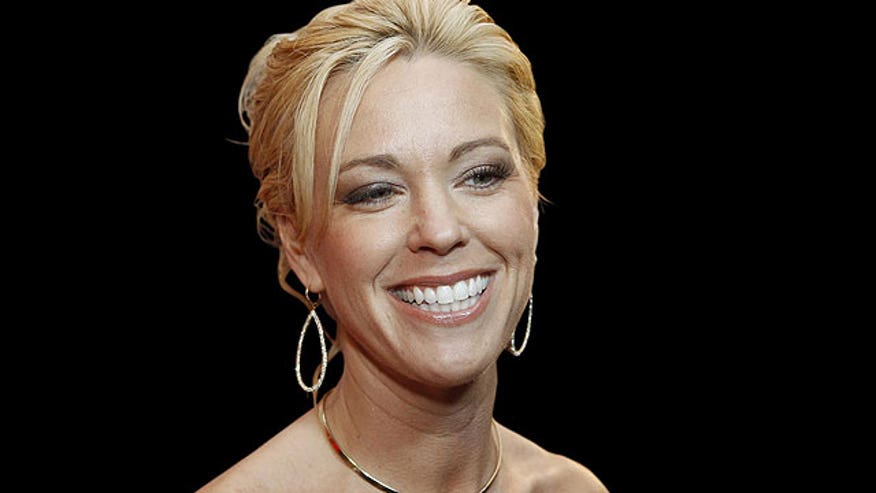 Two of Jon and Kate's eight took the fifth!
The eldest daughters of the reality show "Jon & Kate + Eight" clammed up on the "Today" show Thursday, leading to several minutes of incredibly awkward, cringe-worthy television.
Mom Kate Gosselin brought them to 30 Rock, in hopes they'd tell the world that their lives weren't ruined by seven seasons of reality TV filming. Instead, twin 13-year-olds Mady and Cara went quiet, forcing their mom to fill dead air.
"This is their chance to talk. This is the most wordless I've heard them all morning," red-faced mom Kate Gosselin said.
"I don't want to speak for them. But Mady go ahead, sort of the things that you said in [People] magazine – that years later, they're fine. Go for it Mady."
Mady responded: "No, you just said it."
At the end of the interview, Mady finally spoke up and said the public doesn't fully understand their upbringing.
"I wouldn't say [the public is] wrong, I would just say [it's ] not like the full like story," she said. "Like a lot of people think that filming, like our show, has damaged us. But it's only really helped."
Click here for more from the New York Post.