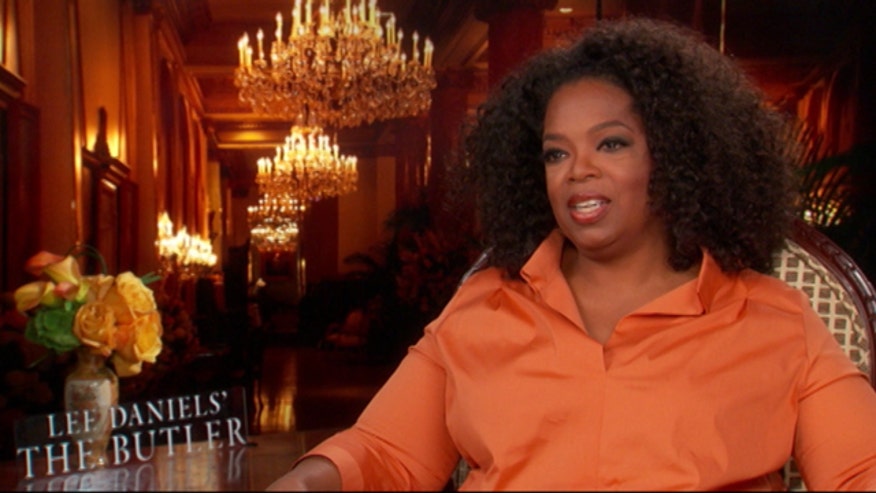 Could Oprah be meeting Oscar?
That's what some are saying about her performance in 'Lee Daniels' The Butler," which hits theaters Friday August 16.
The former talk show queen dismisses such speculation, telling the FOXlight's Michael Tammero that it's too early to be placing bets.
"You know Oscar makes me nervous," she says. "How could you be talking Oscar? Nobody's seen anything else!"
The historical drama inspired by the story of White House butler named Eugene Allen also stars Forest Whitaker, Lenny Kravitz, Cuba Gooding, Jr. and Mariah Carey.
Check out the video above to hear more about the movie.