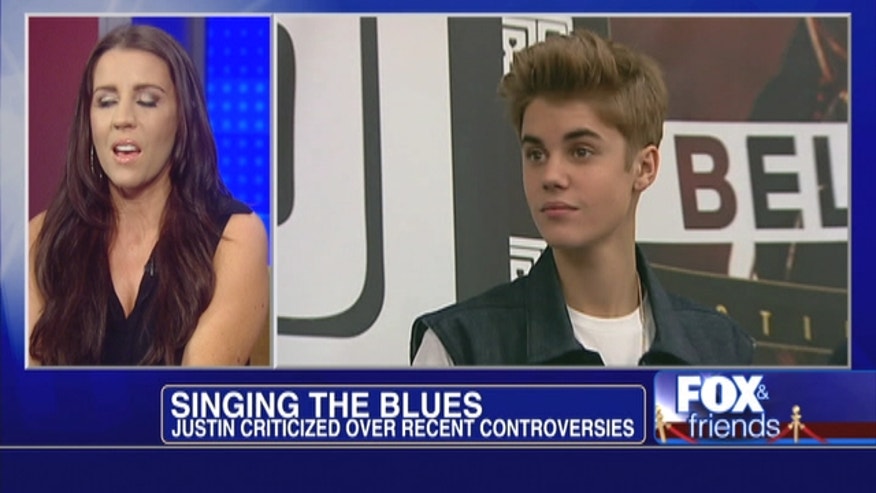 Even Justin Bieber's mom doesn't know what's going on with him and his on-again, off-again girlfriend Selena Gomez.
While on "FOX & Friends" Tuesday to discuss the new teen version of her book "Nowhere But Up," Bieber's mom Pattie Mallette was asked whether the famous couple is back together.
Her response? "It depends what day it is. I can't keep up," Mallette said.
The same day Bieber's mom spoke out, a new single from Gomez's about her first love was leaked online.
The ballad, called "Love Will Remember," begins with a voicemail that sounds eerily like Bieber's voice making a confession to Gomez.
"Hey babe, it's me," the recording says. "I just want to call and tell you that I love you so, so, so, so much. I just wanted to let you know that you are my princess. You are worthy of all the love in the world. You are the love of my life."
Gomez said in the June issue of InStyle magazine that this song is "the most personal track on the record, for sure. I think it's a sweet way of releasing it. It's not an aggressive approach to what people are probably expecting. I'm sure he'll [Justin] love it too."
Despite being spotted spending the Fourth of July together, a source close to the couple told E News they are just "trying to maintain a friendship."
Thanks to the power of social media, fans were able to connect that the couple attended the same party to celebrate America's Independence Day.
First, Bieber's partner in crime Lil' Twist posted two separate pictures in which he posed with both the "Boyfriend" singer and Gomez.
In a short 15-second Instagram video posted by Bieber's best friend Alfredo Flores from the same bash, Flores is seen waving a firecracker but quickly cutting to an image of Gomez playfully sticking her tongue out.
As the HollywoodLife.com reported, another Instagram video showed what appeared to be Bieber and Gomez embracing in the background.
One insider who was at the party told US Weekly the couple "arrived holding hands," adding that they were both "in a great mood."
It was not until the following day, Friday, that either Gomez or Bieber posted anything about their surprising reunion themselves.
Bieber sent "Jelena" fans into a frenzy when he called Gomez a "heartbreaker" and posted an Instagram photo in which he is snuggled next to a seductive Gomez.
Sharing the image with the simple tag, "#heartbreaker," in a matter of hours the picture got over 100,000 comments and 600,000 likes.
Follow us on twitter.com/foxnewslatino
Like us at facebook.com/foxnewslatino