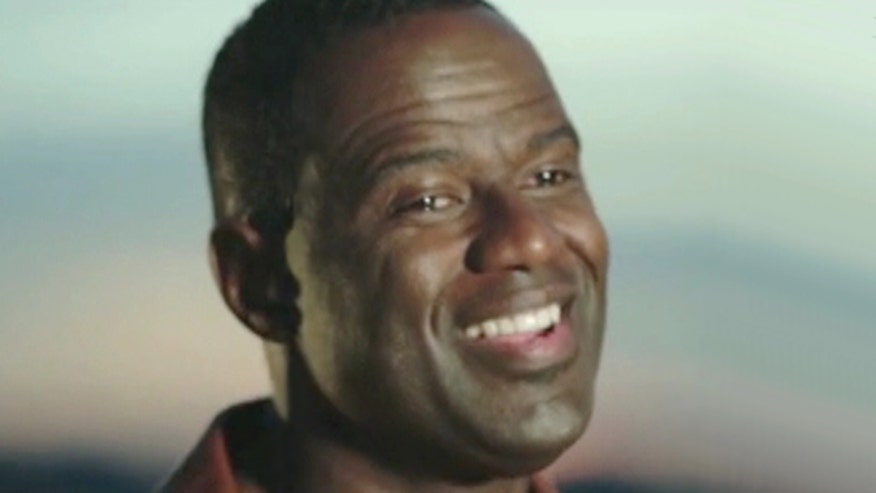 NEW YORK – Brian McKnight's music makes him seem like the ultimate romantic guy. But he said that's not the case.

"I am just like all the jerks and idiots you know," he told FOX411's In the Zone. "I am just a guy that watches sports all day."

But his sensual music, which has earned him 16 Grammy nominations, has definitely garnered him a devoted female fan base.

For his latest album, "More Than Words," McKnight said he decided to get serious with his lyrics and "get back to the love of music."

"I decided I am not going to say things I do not mean anymore," he said. "'More Than Words' is really about the next time I really get into a situation where I feel [in love] I am going to mean it when I say it."

And the now 43-year-old singer said his attitude toward relationships, like many other things, has changed a lot in during his time in the spotlight. McKnight hit the music scene when he was just 19 years old and has since collaborated with some of today's most celebrated artists like Justin Timberlake, Christina Aguilera, and Mariah Carey.

He said his latest album, which will be his twelfth, is reminiscent of his earlier work.

"I think this album resembles my first few albums… more than the last ten things I've done."

McKnight also said that throughout his time in the business he has seen the landscape of the music industry change, especially with the onslaught of singing competition shows like "American Idol."

"Those shows to me in my opinion are not about the artist," he said. "Those shows are about the personalities on the show which is great for them. It's also about their ratings for that particular show."

However, one thing remains unchanged for aspiring artists according to McKnight.

"If you want to do this and you love it, you have to love it. You really do because it's going to let you down. It's going to bring you up too but you have to be prepared for those times when it's not what you hoped it would be."
Fox News.com Reporter and FOX411 host Diana Falzone covers celebrity news and interviews some of today's top celebrities and newsmakers. You can follow her on Twitter @dianafalzone.