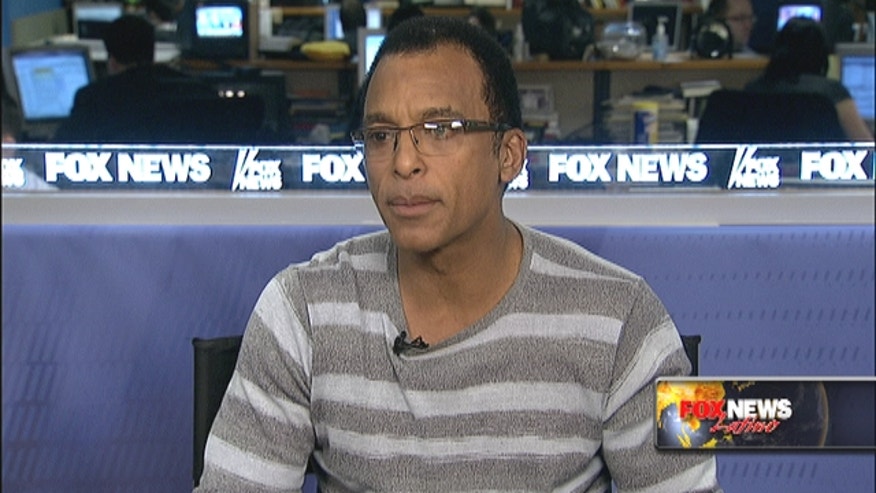 Grammy-Award winning singer Jon Secada has accomplished many things in his career.
He had some radio hits through the early 90s before transitioning to Spanish-language music, Broadway and even a four-year run hosting the Spanish-language version of American Idol.
But Secada isn't content with all he's accomplished. Now the Cuban-American singer is looking to get back in the Top 40 English scene with a new single released this week.
"I'm excited to be back to doing what I love to do, especially in English," Secada told Fox News Latino. "I've been doing a lot in Spanish and traveling to Latin America, but my career started in English so it's great at this point to be putting this project together."
"I'm Never Too Far Away" is the name of his latest song and the first taste of the new English-language album Secada is working on.
"[It's] a love song, but I think the lyrics, the feeling behind it, it deals more with a longing, yearning, poignant type of situation where unfortunately you'll never be with the person you love," said Secada.
The Hialeah, Fla.-raised Secada began his career as a songwriter and back-up singer for Latina pop icon Gloria Estefan before establishing himself as an artist with hits like "If You Go" and "Just Another Day."
"My career started as a song writer, I've always appreciated that was the way that I began to get to know the business. I'm a musician first, always with the vision of wanting to be a recording artist but not necessarily so," said Secada. "I consider myself a blue collar musician in the sense of my work ethic and everything."
I've been doing a lot in Spanish, traveling to Latin America but my career started in English so it's great at this point to be putting this project together.

- Jon Secada
The famous Miamian is also celebrating his 20-year anniversary of the release of his first single, "Just Another Day."
"[It's] a dream come true since that very first CD came out. I can't believe it. And after this day, I appreciate everything that's happened to me in my career so much," said Secada.
With new music out, Secada wants to begin working with current pop stars and is proud that his music was appreciated by everyone.
"I would love to work with new people," Secada. "Because that's what I always did in my career – was open my mind to all different styles to making my own and hopefully create something that was niche-based on what I wanted to do."
He also commented on Pope Francis, the world's first Latino head of the Catholic Church.
"I'm very, very proud of what that means," said Secada. "What the Pope represents, the leadership status… for a Latin American Pope to be there it means a lot to me."
Victor Garcia produced this video. Follow him on Twitter at @MrVicGarcia
.
Follow us on twitter.com/foxnewslatino
Like us at facebook.com/foxnewslatino