The small southern Utah town of Hurricane might become a little quieter after a statue of a copper bull lost its most prominent private feature this weekend.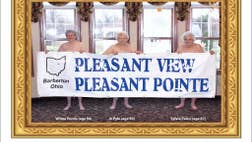 A charity calendar featuring women in their 80s and 90s from an Ohio assisted living facility is opening more than a few eyes.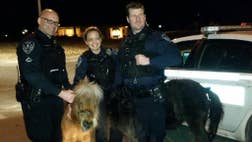 Police officers in Alaska's biggest city became wranglers early Friday morning, rounding up a couple of miniature horses that escaped from their corral.
A 4-year-old girl has grabbed her purple raincoat, slipped out of her house at 3 a.m. and hopped a Philadelphia bus in search of a snack.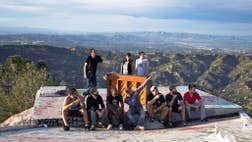 For a couple of days this week, a Southern California hilltop was alive with the sound of — mystery.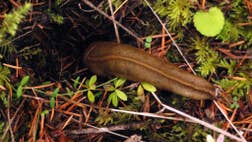 Farmers in Oregon's Willamette Valley hate slugs, slimy mollusks that munch their way through crops.
Officials say some out-of-control birds are chasing people and tying up traffic at a central Florida park.
Seattle police got their goats, corralling a group of 10 that had managed to get loose from a yard in the city's Beacon Hill neighborhood.
The New Jersey Turnpike Authority's lawsuit against a Florida pizza shop for using a logo similar to the Garden State Parkway's green and yellow signs has been tossed.