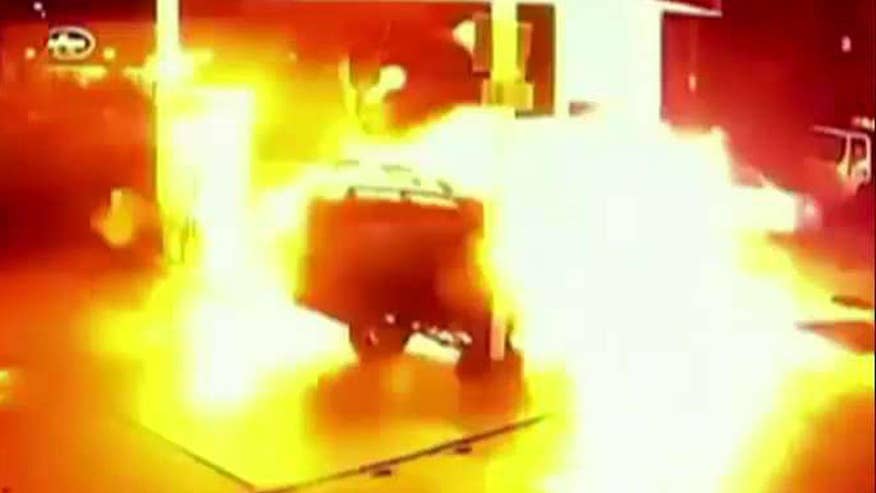 A collision between a Nissan Xterra and a Honda Accord Monday night in Seattle resulted in the SUV crashing through a fuel pump while the 35-year-old driver of the Accord was hospitalized with serious injuries.
According to KomoNews, the driver of the SUV was a 60-year-old Uber driver who had a 40-year-old female passenger in the car. Witnesses on a nearby bus reported seeing the Xterra speed past them before clipping the Accord, which pushed the Accord off the road where it hit a tree and split in half.
The witnesses added that the SUV then lost control and, while it seemed that the driver was attempting to brake, the Xterra eventually went airborne over a curb, through a parking lot and then into the Shell gas station.
Surveillance cameras then caught the Xterra hitting a gas pump which burst into flames. The fire was quickly extinguished.
The passenger was taken to hospital with minor injuries while the driver has been removed from the Uber app. The Seattle Police Department is investigating the incident.
MORE AUTO NEWS FROM FOX SPORTS