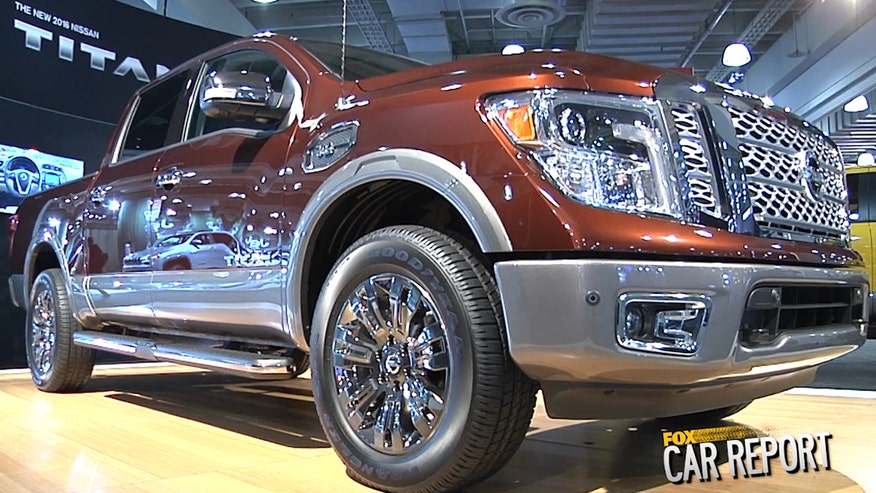 Nissan is practicing its own form of trickle-down economics with its lineup of all-new Titan pickups.
The first to roll out was the top of the line Titan XD 5.0-liter V8 diesel, which straddles the line between light and heavy duty trucks. A gasoline version of the XD followed, and now Nissan has unveiled the V8-powered Titan that will compete with the giants of the all-important half-ton class, including the Ford F-150 and Chevrolet Silverado.
All of the Titans share cabs and interior designs, but Nissan Trucks VP Fred Diaz says that the XDs and standard Titans ride on entirely different platforms. The light duty model is launching in a Crew Cab configuration with a starting price of $36,485, when it goes on sale this summer. It will be followed by smaller, less expensive King and Single Cab versions later in the year.
The Titan gets the same 390 horsepower 5.6-liter V8 available in the Titan XD and comes standard with a 7-speed automatic transmission. A V6 engine will eventually be offered, but its specifications have not yet been revealed. Nor have the towing, payload and fuel economy ratings for the V8 model.
Nissan is hoping the new trucks will change the fortunes of the Titan, which has struggled at the bottom of the full-size pickup segment since the first generation was launched in 2004. Sales are already up 25 percent through the first two months of 2016 following the launch of the Titan XD, but production volumes will increase significantly when the half-ton trucks come on line.
Gary Gastelu is FoxNews.com's Automotive Editor.