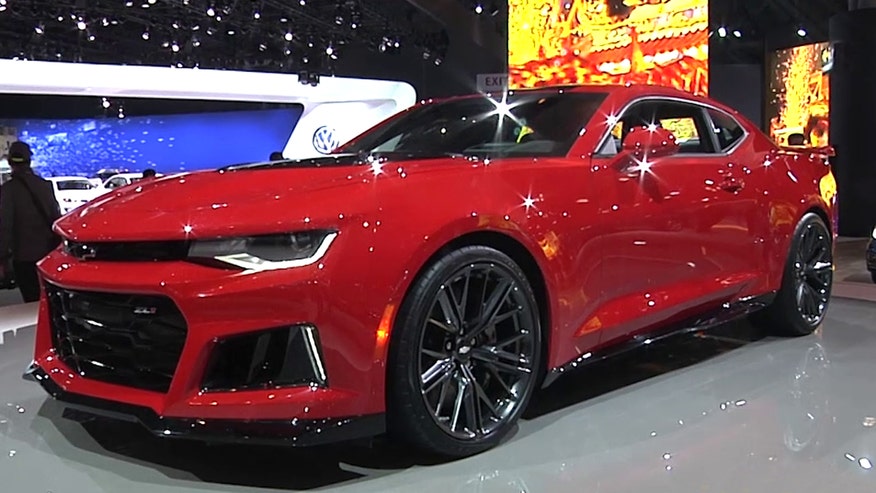 Chevrolet has blown the lid off of its new 2017 Camaro ZL1, unveiling a convertible version of its monster muscle car at the New York International Auto Show.
The drop-top ZL1 will be powered by the same 640 hp (at least!) supercharged 6.2-liter V8 as the coupe when it goes on sale later this year, making it the most powerful Camaro convertible ever.
It carries over the hardtop's magnetically-adjustable active suspension system, electronic limited slip differential, and computer-controlled performance traction management system. Buyers will be able to choose between a six-speed manual and 10-speed automatic transmission.
The convertible features the same aggressive style as the coupe, with wider front fenders than the Camaro SS, a wing spoiler, a deep front splitter and side rocker panels, huge grille openings, and an air extractor on the hood to help cool the engine and reduce front-end lift.
Pricing has not yet been revealed, but the last-generation ZL1 started at a cool $63,000 in 2015.
Gary Gastelu is FoxNews.com's Automotive Editor.