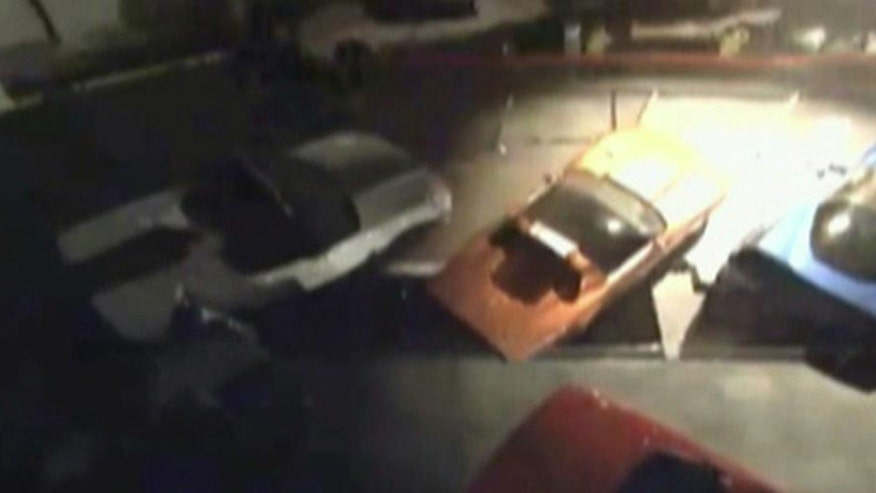 The National Corvette Museum has released two security videos of the moment that a sinkhole began opening up underneath the facility early Wednesday morning, claiming the first two of eight cars that would eventually be damaged by it.
In the videos, the floor begins to sag at around 5:38.43 AM, and holes start appearing in the surface less than 10 seconds later.
At 5:39.08 it gives way completely and two cars, including a 2009 white convertible that was the 1.5 millionth Corvette ever built, fall into the widening abyss.
Read more about the National Corvette Museum sinkhole disaster from FoxNews.com