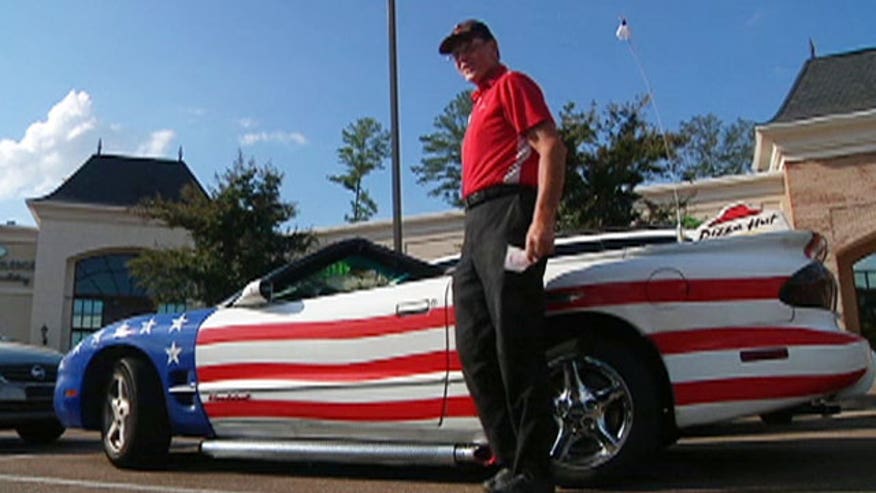 Want a little patriotism with your pizza?
If you live near Ridgeland, Miss., you're in luck.
Ken Swarts shows his American pride as he delivers pies in a 2001 Pontiac Firebird that's been decked out in the Stars and Stripes, and even plays the national anthem.
It's a moving tribute to his father and grandfather, who served the United States in Korea and Vietnam, and a daily reminder to Ken of the sacrifices they and so many others have made for his country.
Click on the video above to take a ride with Fox News Channel's Kyle Rothenberg as he joins Ken on one of his shifts.