Zimbabwe President Mugabe reportedly asked to be UN 'leader for tourism'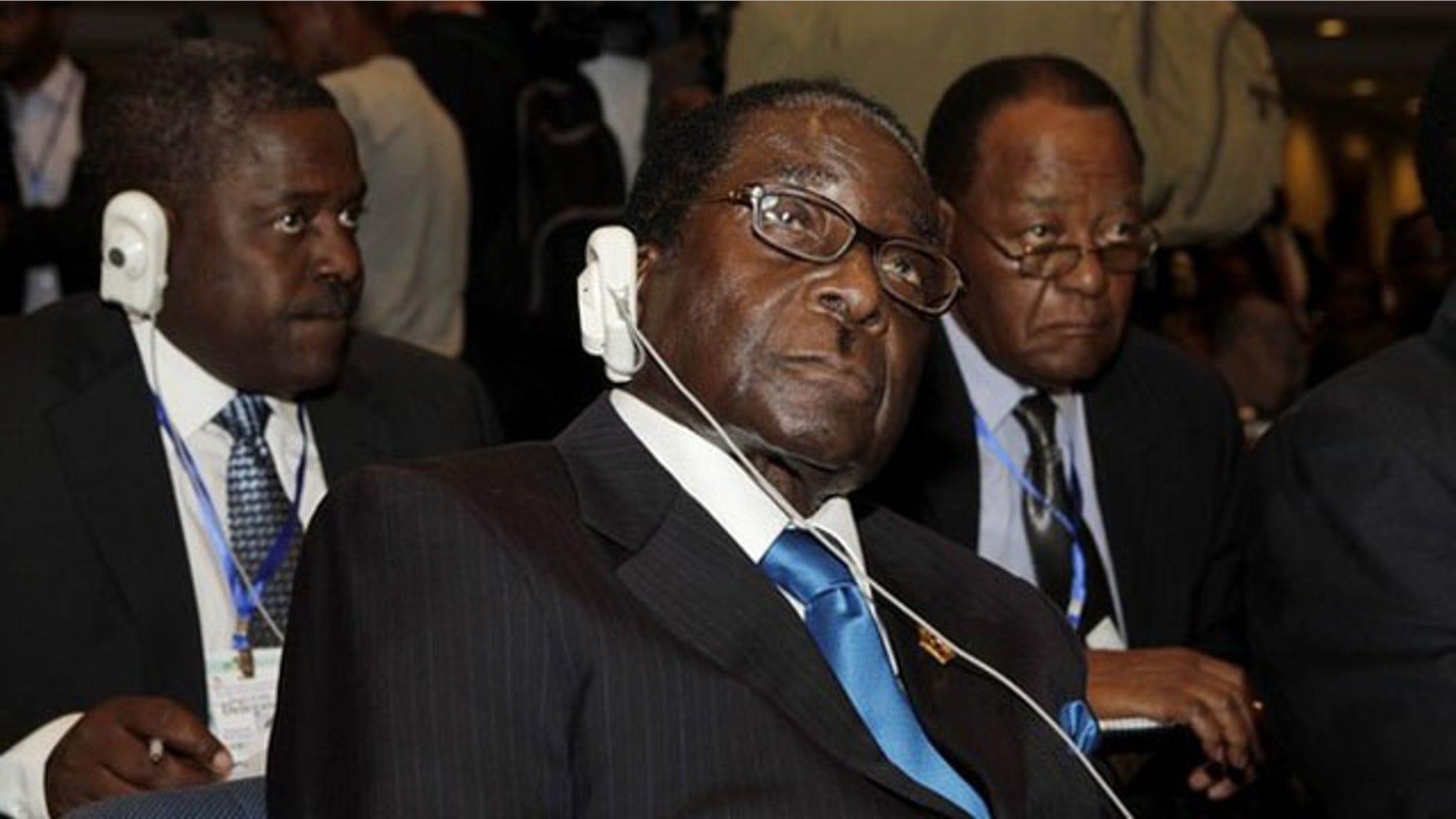 Robert Mugabe, the president of Zimbabwe who is accused of ethnic cleansing, has reportedly been asked by the United Nations to champion tourism.
Mugabe, 88, has been honored as a "leader for tourism" by the UN's World Tourism Organization along with his political ally Michael Sata, the 75-year-old president of Zambia. The pair signed an agreement with UNWTO Secretary General Taleb Rifai at their shared border at Victoria Falls, the Guardian reports.
The two southern African countries will also co-host the UNWTO's general assembly in August 2013.
UNWTO officials told the Guardian the agency had not appointed Mugabe to any formal position, but acknowledged he will receive an open letter like other heads of state who have joined its leaders for the tourism campaign.
The development, however, has stunned human rights advocates who regard Mugabe as a tyrannical dictator.
"It is an absolute scandal -- and an affront to the people of Zimbabwe, who didn't vote for Mugabe as their president but had him imposed because he used violence and the armed forces to hang onto power in defiance of the democratic will of the people of Zimbabwe," British MP Kate Hoey, chair of the all-party parliamentary group on Zimbabwe, told the newspaper.
Most recently, while speaking at a gender rights conference in Harare last week, Mugabe said homosexuality doesn't belong in Zimbabwe and claimed it violates women's rights by denying the union of men and women needed to bear children. Homosexuality is illegal in Zimbabwe.
Mugabe, who has described same-sex partners as "lower than dogs and pigs," has vowed not to allow gay rights to be included in a new constitution being drafted.
"Mothers were given the talent to bear children. That talent doesn't belong to men," he said. "When God created Adam ... if Adam had desired a person like him it would not have made him any happier."
The Associated Press contributed to this report.