Whatmore warns Pakistan against complacency
By ,
Published December 10, 2015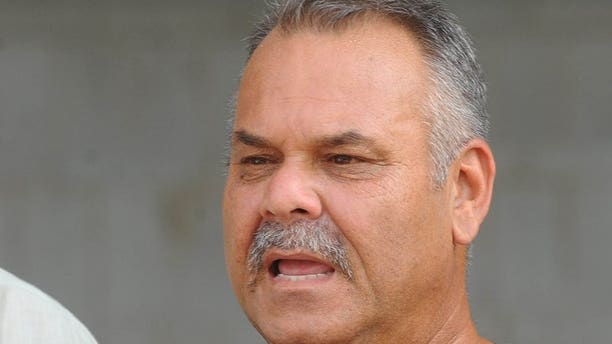 Pakistan's cricket coach Dav Whatmore Friday warned his team against being complacent when they face up to lowly Zimbabwe next week in a tour considered important for blooding new players.
The 59-year-old former Australian batsman said the team was training hard for the two Twenty20, three one-day and two Test matches and would not take their opposition lightly.
"We may be playing Zimbabwe in Zimbabwe but they are still very important for Pakistan," he said.
"The danger that I see anyway is complacency. We don't want to be complacent in any of our make-up with this cricket."
Pakistan is due to depart on Monday to play the first of two Twenty20 on August 23, with the last Test scheduled to start September 10.
They are well ahead of their African rivals in the rankings: fifth in Tests, sixth in one-day and second in Twenty20.
In contrast, Zimbabwe are without a ranking in Tests as they have not played the required number of matches, are 10th in one-dayers and as low as 12th in Twenty20s -- ahead of just The Netherlands and Kenya.
Whatmore, who coached Sri Lanka to World Cup victory in 1996, backed Twenty20 captain Mohammad Hafeez who has struggled for form lately.
"He's (Hafeez) done pretty well in the format that he captains. We have climbed up the rankings under his leadership. He would obviously like to score more runs, that's accepted."
Pakistan clean swept Zimbabwe in all three formats on their last tour in 2011, but Whatmore still feels the team should take one game at a time.
"We take one game at a time. There is a bit of difference in rankings sure, but as you know cricket has some uncertain glories in the game, we can't take anything for granted, we take one game at a time."
Whatmore said new players will add interest to the series.
"Sometimes new players are exciting to work with. When new players are picked, it does change a little bit the balance and the approach, getting used to them, getting them used to me."
He added that the appointment of former captain Moin Khan as manager, who criticised Whatmore's own appointment as coach in the past, would benefit the team.
"Moin comes from a very strong playing background whereas our previous manager had more of an administration background. That carries some advantages for sure and personally I will try to tap those advantages."
https://www.foxnews.com/world/whatmore-warns-pakistan-against-complacency