Veteran Chinese dissidents protest British treatment of activist during president's visit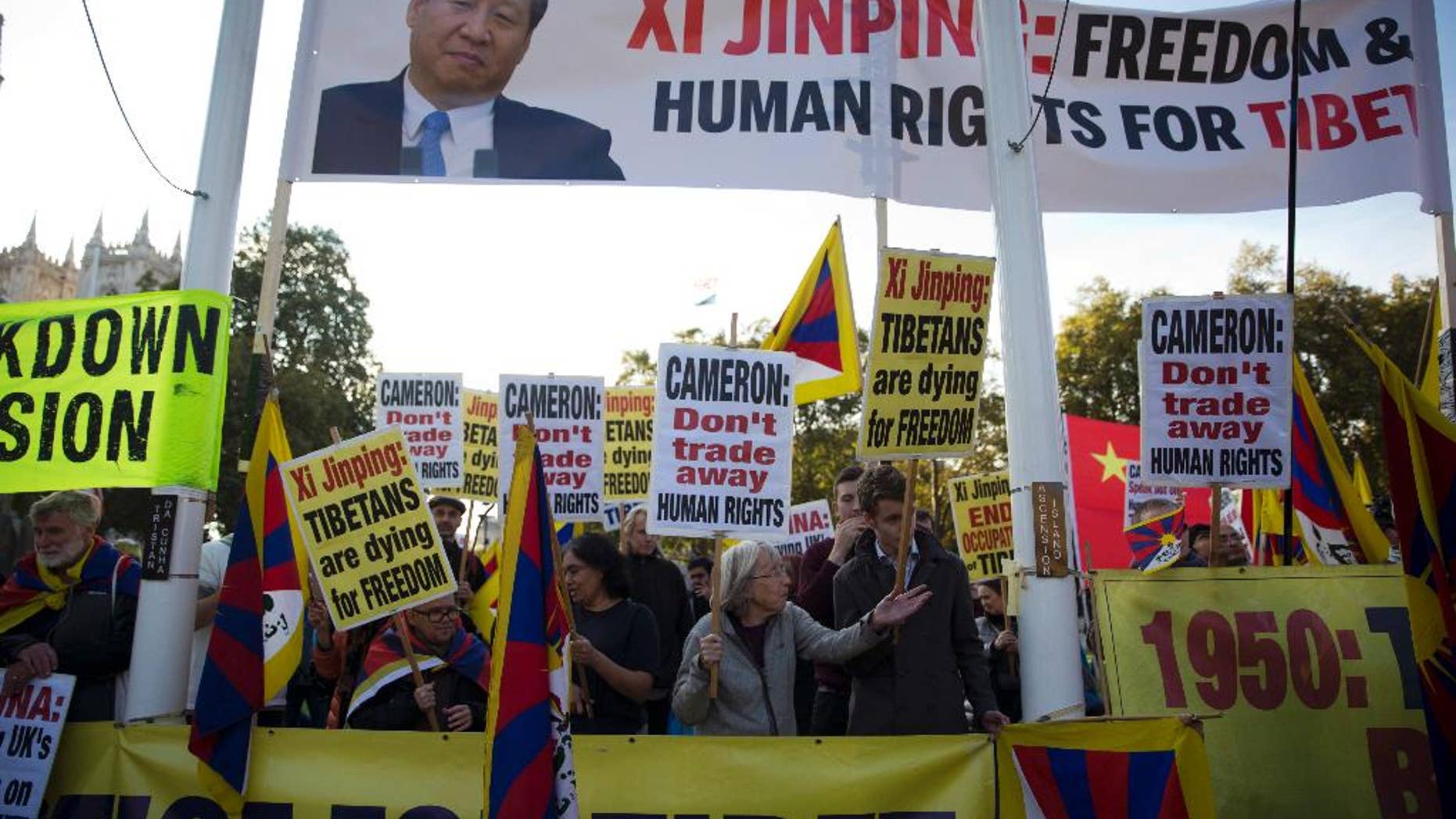 BEIJING – Senior Chinese pro-democracy campaigners are protesting Britain's treatment of an activist detained during Chinese President Xi Jinping's pageant-filled visit to Britain.
Shao Jiang, 47, was arrested in London Wednesday after scaling barriers and standing in front of Xi's motorcade holding placards. His home was searched and computer equipment taken away.
Wang Dan and Wu'er Kaixi said in a news release that Britain appeared to have jettisoned human rights concerns in favor of securing business deals.
The two were top student leaders of the 1989 pro-democracy movement centered on Beijing's Tiananmen Square that was brutally suppressed by China's army. Like Shao, they now live in exile.
Xi's state visit sparked a series of protests over China's human rights record and other issues. Two Tibetan activists were also arrested for protesting.