The State Department on Sunday updated its travel advisory for Iraq to include the ordered departure of all non-emergency U.S. government personnel and eligible family members.
Americans are warned "do not travel to Iraq due to terrorism, kidnapping, armed conflict, civil unrest, and Mission Iraq's limited capacity to provide support to U.S. citizens."
On Oct. 20, the State Department already ordered the departure of eligible family members and non-emergency U.S. government personnel from U.S. Embassy Baghdad and U.S. Consulate General Erbil "due to increased security threats against U.S. government personnel and interests."
In recent days, Iran-backed militias attacked United States military bases in Iraq. Iran has warned that an Israeli ground incursion into Gaza could spark an escalation from allied armed groups and a possible regional war. Hundreds of Iraqi protesters gathered at the western Trebil border crossing near Jordan Friday in a demonstration organized by the Coordination Framework, an alliance of Iran-backed Shia political groups and militias in Iraq.
DRONE STRIKES TARGET US MILITARY BASES IN SYRIA, IRAQ AS REGIONAL TENSIONS FROM ISRAEL-HAMAS WAR ESCALATE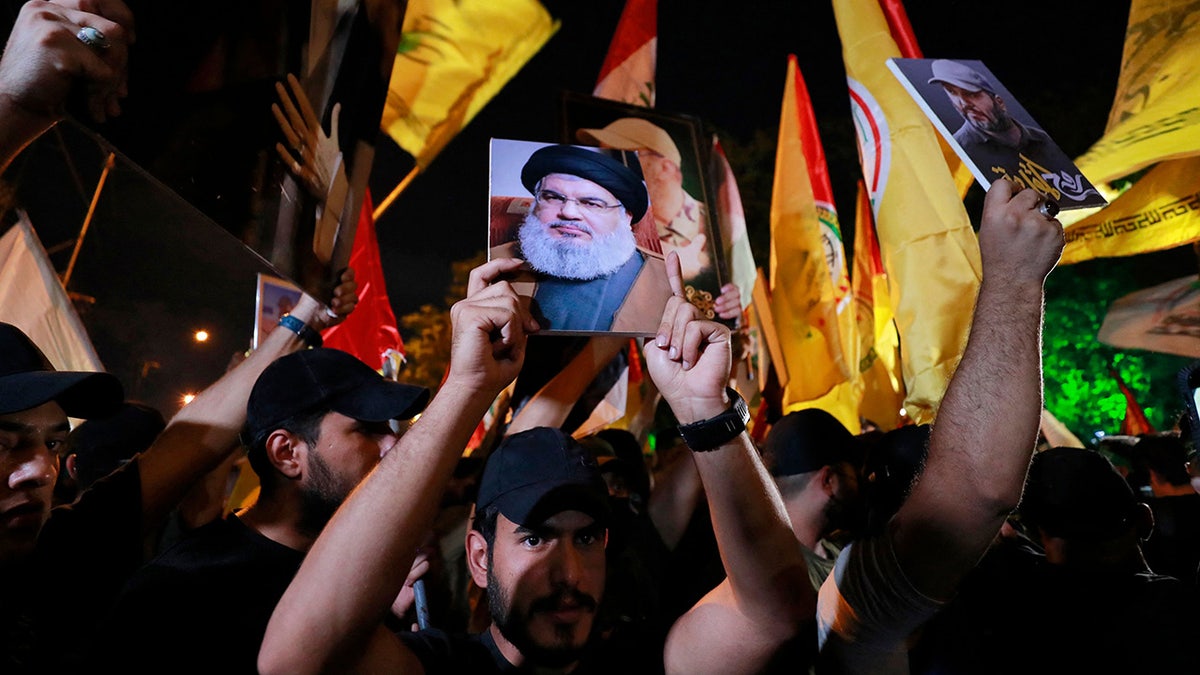 The pro-Iran coalition also called for a protest in Baghdad near the main gate of the highly fortified international zone, where the U.S. Embassy is located, to condemn its endorsement of Israel in the ongoing war with Hamas, according to The Associated Press.
"U.S. citizens in Iraq face high risks to their safety and security, including the potential for violence and kidnapping. Terrorist and insurgent groups regularly attack Iraqi security forces and civilians. Anti-U.S. militias threaten U.S. citizens and international companies throughout Iraq," the State Department advisory for Iraq says. "Attacks using improvised explosive devices, indirect fire, and unmanned aerial vehicles occur in many areas of the country, including Baghdad and other major cities. In an emergency, consular services to U.S. citizens in Iraq are limited due to severe restrictions on the movements of U.S. government personnel."
The State Department also warns that demonstrations, protests and strikes occur frequently throughout the country, often interrupting traffic, transportation and other services, and sometimes turning violent.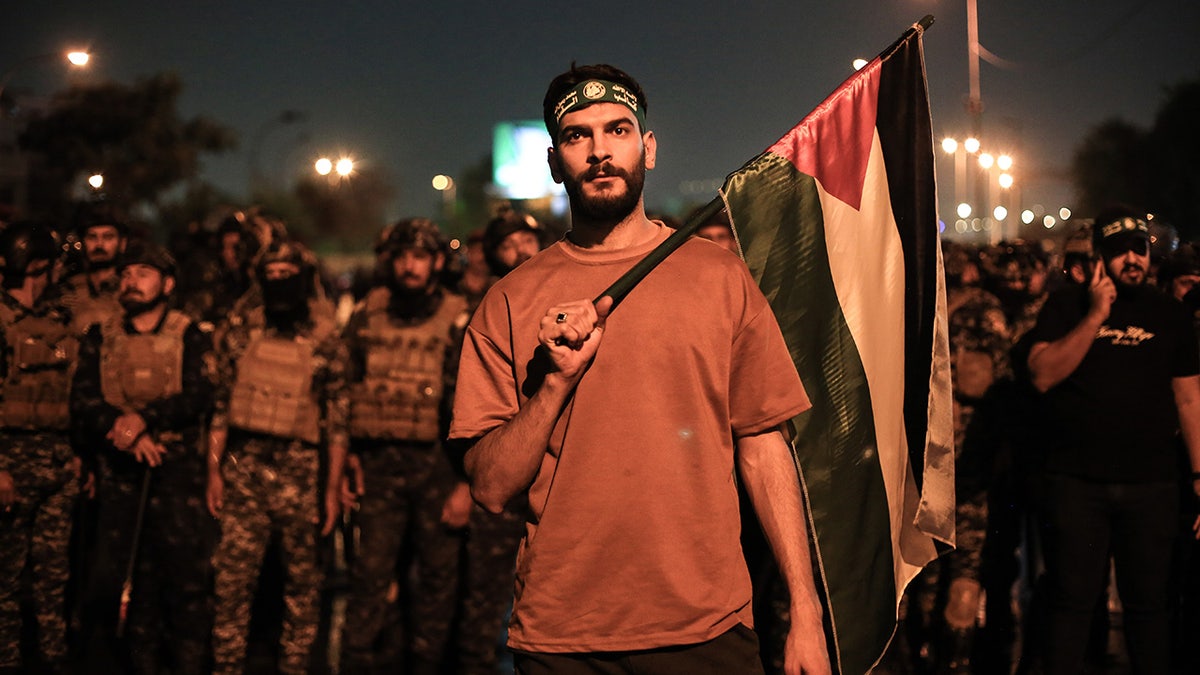 US MILITARY INTERCEPTS 2 ATTACK DRONES TARGETING IRAQ AIR BASE WHERE AMERICAN TROOPS ARE LOCATED
"Do not travel near Iraq's northern borders due to the continued threat of attacks by terrorist groups, armed conflict, aerial bombardment and civil unrest," the advisory continues. "U.S. citizens should especially avoid areas near armed groups in northern Iraq, which have been targeted with aerial strikes by neighboring countries' militaries."
Because of security concerns, U.S. government personnel in Baghdad are instructed not to use Baghdad International Airport, the advisory says.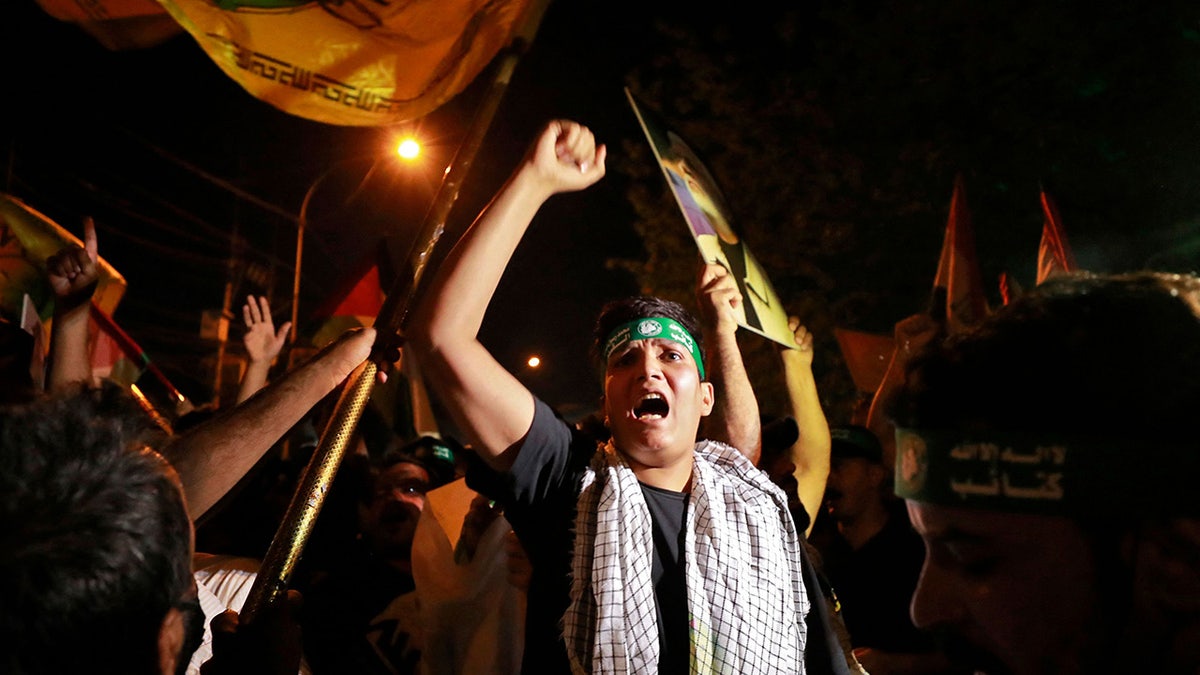 Due to risks to civil aviation operating in the Baghdad Flight Information Region, the Federal Aviation Administration (FAA) has extended for an additional two years its Special Federal Aviation Regulation (SFAR) prohibiting certain flights at altitudes below 32,000 feet.
Americans who go against the State Department warning and do travel to Iraq are advised to draft a will and discuss assets with family members beforehand.
The Associated Press contributed to this report.