UK teen girl who went to IS area of Syria reported killed
By ,
Published August 12, 2016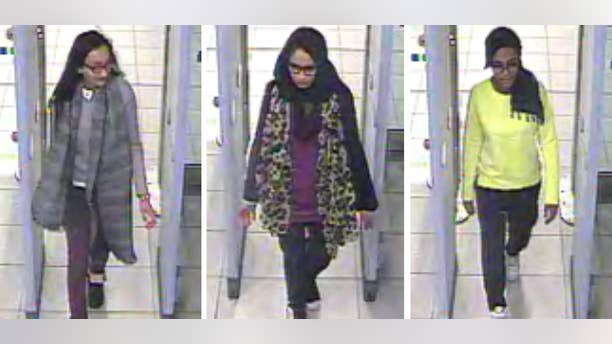 A lawyer says one of three London schoolgirls who traveled to Islamic State-controlled area of Syria to become "jihadi brides" is believed to have been killed in an air strike.
Tasnime Akunjee told the BBC that Kadiza Sultana's family had been told that she died in the IS stronghold of Raqqa several weeks ago.
He said the death has not been confirmed. Akunjee did not immediately respond to a message from The Associated Press.
Sultana was 16 when she, Shamima Begum and Amira Abase — both 15 — traveled to Syria in February 2015.
Sultana's family told ITV News that she had wanted to come home. Her sister, Hamila Khanom, said: "We were expecting this in a way. But at least we know she is in a better place."
https://www.foxnews.com/world/uk-teen-girl-who-went-to-is-area-of-syria-reported-killed