Stephen Hawking's former carer banned from nursing after facing multiple misconduct charges
Published March 12, 2019
Professor Stephen Hawking's former carer has been banned from nursing after she "failed to provide the standards of good, professional care" that the scientist "deserved".
Patricia Dowdy, 61, had faced multiple misconduct charges about the care she had provided to the world renowned physicist including financial misconduct and dishonesty.
Dowdy had been working for Professor Hawking, who had been confined to a wheelchair, for 15 years before his death.
CLICK HERE FOR MORE FROM THE SUN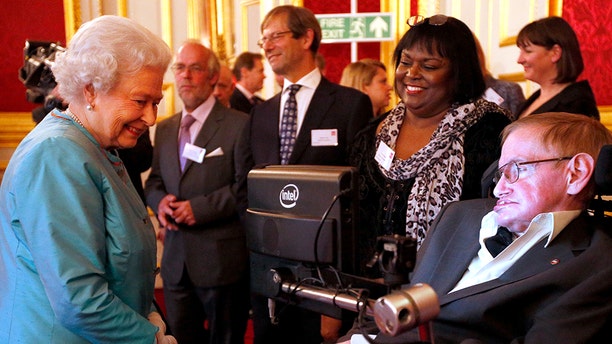 It is understood the scientist's family had lodged a complaint about Dowdy, with details of the case previously suppressed by the nursing regulation body to protect both Professor Hawking and the nurse's privacy.
STEPHEN HAWKING'S FINAL PAPER REVEALED
Britain's Nursing and Midwifery Council had previously claimed the secrecy order had been granted due to the nurse's "health".
Documents about the case read: "The panel remained satisfied that his right, and the rights of his family, to privacy outweighed the public interest in a fully public hearing."
STEPHEN HAWKING WHEELCHAIR SELLS FOR NEARLY $400G AT AUCTION
Physicist Stephen Hawking passed away at the age of 76 in March 2018.
This article originally appeared in The Sun. For more from The Sun, click here.
https://www.foxnews.com/world/stephen-hawkings-former-carer-banned-from-nursing-after-facing-multiple-misconduct-charges