Spanish officials hope to reach toddler trapped in well for two weeks 'by today'
By Elizabeth Llorente
Published January 25, 2019
A Spanish fire official who is involved in the massive effort to reach a two-year-old boy who fell into a 360-foot borehole two weeks ago said the search could conclude by the end of today, according to reports.
Mine rescue experts have excavated more than eight of the 12 feet of rock that is between them and the boy, Julen Rosello.
"We are moving forward centimeter by centimeter," Francisco Delgado, head of the regional fire department, was quoted as saying in El Pais. "We hope to end by today but we cannot guarantee this because of the circumstances of the terrain."
SEARCH FOR SPANISH TODDLER WHO FELL DOWN BOREHOLE HITS MAJOR SETBACK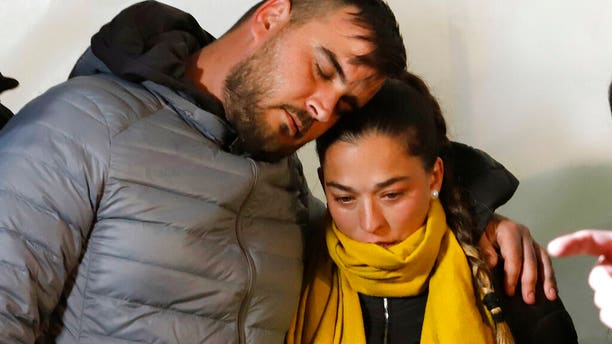 In an effort that has riveted people around the world, eight miners have been lowered in a cage in a shaft that was drilled parallel to the borehole.
Julen apparently wandered off from a family gathering on January 13. He is said to have slipped down the borehole, which was not properly covered.
Just two years ago, Julen's parents, Jose and Victoria, suffered the loss of their three-year-old son, Oliver, who apparently died of a heart attack caused by an underlying defect, according to El Pais.
The miners have been working in shifts of 40 minutes.
SPANISH EXPERT MINERS FINALLY READY TO REACH MISSING TODDLER WHO FELL DOWN WELL 11 DAYS AGO
Civil Guard officers have set off small explosions inside a tunnel. The work on getting access to Julen has been slow because much of it has entailed work by hand to avoid injuries.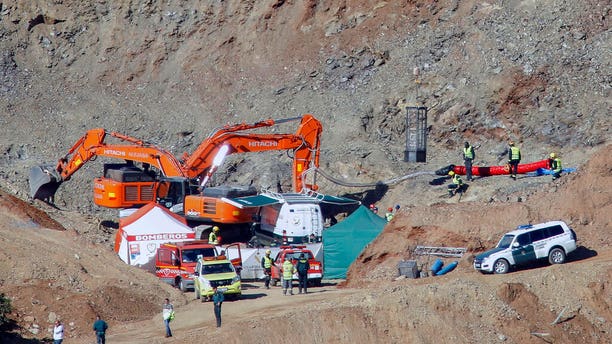 A small, but crucial, step in the effort to reach him, therefore, can take about two hours, officials said.
Ángel García Vidal, the lead engineer, said the endeavor is "not so much a rescue operation, as a work of humanitarian civil engineering."
The only sign of the toddler found inside the hole so far is hair that matched his DNA.
Residents from the area have held vigils near the rescue effort.
"Despite the difficulties we need to remain strong and show all our support to the family," tweeted María Gámez, a government official in Málaga, reported El Pais.
CLICK HERE TO GET THE FOX NEWS APP
Rescue officials have not commented on the boy's chances of survival.
The Associated Press contributed to this report.
https://www.foxnews.com/world/spanish-officials-hope-to-reach-toddler-trapped-in-well-for-two-weeks-by-today-parents-lost-other-child-in-2017