Scotland train derailment kills at least 3: 'This is a tragic incident'
First Minister Nicola Sturgeon said initial reports suggested there were 'serious injuries'
At least three people died after a passenger train derailed in Scotland on Wednesday morning following severe storms and flash flooding that occurred overnight, officials said.
British Transport Police say the driver of the train is believed to be one of the three deaths. Six others were hospitalized.
"This is a tragic incident and first and foremost our thoughts are with the families and friends of those who have very sadly died this morning," Chief Superintendent Eddie Wylie said.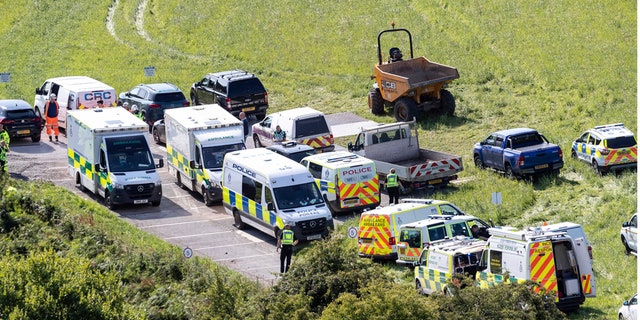 UK PLUMMETS INTO RECESSION AFTER GDP FALLS 20.4 PERCENT
All of the passengers are believed to have been accounted for, however, once the area has been made safe, authorities will conduct a thorough search, Wylie said.
"My deepest condolences are with the loved ones of those who lost their lives in this tragic incident," First Minister Nicola Sturgeon tweeted. "I have just been updated by Network Rail and the emergency services on the ongoing operation. My thanks go to them, and my thoughts remain with everyone affected.
Earlier Wednesday, Sturgeon said in a statement before parliament that early reports of the crash indicated that there were "serious injuries." She also called the derailment an "extremely serious incident" in a tweet Wednesday.
The British Transport Police force said officers were called at 9:43 a.m. to the railway line near Stonehaven, about 100 miles northeast of Edinburgh, where a train had derailed.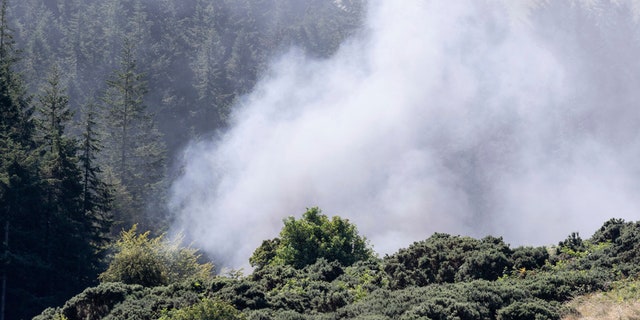 Police say the train was heading to Glasgow Queen Street when it derailed. Several ambulances, at least one air ambulance, and fire engines also rushed to the scene.
WYOMING HOT AIR BALLOON CRASHES THAT SENT 11 TO HOSPITALS BLAMED ON 'FREAK STORM'
SEVERE THUNDERSTORM WINDS IN TEXAS DERAIL 86 CARS ON TRAIN, CAUSE 'SIGNIFICANT' DAMAGE
British Prime Minister Boris Johnson also tweeted that it was a "very serious incident."
Prior to the crash, torrential rain and thunderstorms overtook parts of central and eastern Scotland, creating flooding and widespread power outages, the BBC reported.
"We obviously don't know why the derailment took place, but obviously we have suffered terrible weather here," Local lawmaker Andrew Bowie said.
CLICK HERE TO GET THE FOX NEWS APP
Police say officers will remain on scene alongside the ambulance service, fire brigade and colleagues from Police Scotland.
The Associated Press contributed to this report.