S. Korea's Moon to send delegation to China amid frayed ties
By ,
Published May 24, 2017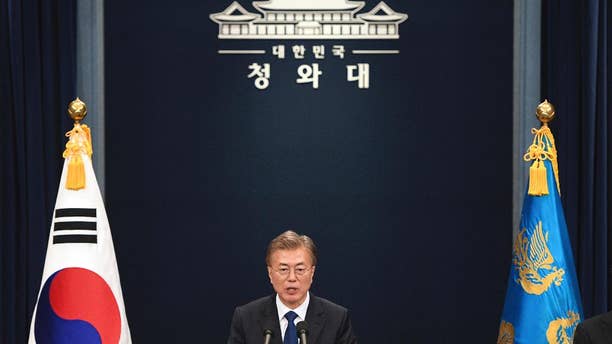 South Korea's new president has told his Chinese counterpart that he plans to send a special delegation to Beijing for talks on North Korea and a contentious U.S. missile-defense shield.
President Moon Jae-in's office says in a statement he made the remarks during a phone conversation Thursday with Chinese President Xi Jinping. The 40-minute talks were arrearage as Xi called Moon to congratulate him on his election victory this week.
The statement says Xi relayed China's opposition to the missile-defense system being installed in South Korea that it says threatens its own security.
It quotes Moon as saying he's aware of Chinese worries about the system and saying he hopes the two countries would have more understanding on each other's positions on the system.
https://www.foxnews.com/world/s-koreas-moon-to-send-delegation-to-china-amid-frayed-ties