Russian tourist, 12, stabbed 20 times while vacationing in Crete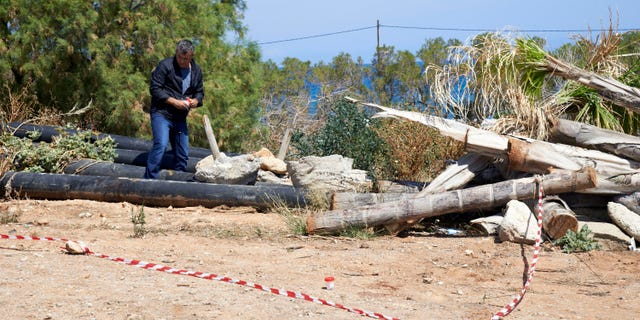 ATHENS, Greece – A 12-year-old Russian boy was stabbed nearly two dozen times while on vacation on the island of Crete, allegedly by a Dutchman working as an entertainer at the child's hotel, Greek authorities said.
The boy was airlifted to Athens on a military plane and hospitalized in serious condition Wednesday.
The medical examiner who inspected the boy's wounds in Crete, Antonis Papadomanolakis, told state television the child suffered 20 stab wounds. He was being treated in the main children's hospital in Athens Thursday afternoon, where his condition was described as serious but not life-threatening.
The 20-year-old entertainer, whose name was not released, has been arrested on charges of attempted murder.
The boy's mother raised the alarm Tuesday night after her son went missing from the five-star hotel in the Hersonissos region in northern Crete, police said in a statement. Officers scoured the area for hours before finding the wounded boy at about 2 a.m., lying behind disused piping and building material at the edge of a field used as a parking lot near the hotel.
Police said the Dutchman had allegedly taken the boy's mobile phone and laptop from the hotel's entertainment area earlier in the evening. A preliminary investigation indicated the boy later tracked down the man, finding him near the hotel with the stolen items.
Police said the man then led the boy into the parking lot, stabbed him and abandoned him.
Authorities later found the knife believed to have been used in the attack, and recovered the laptop and mobile phone.