Russian billionaire's dog shelter offers Sochi strays a second chance
By ,
Published December 12, 2015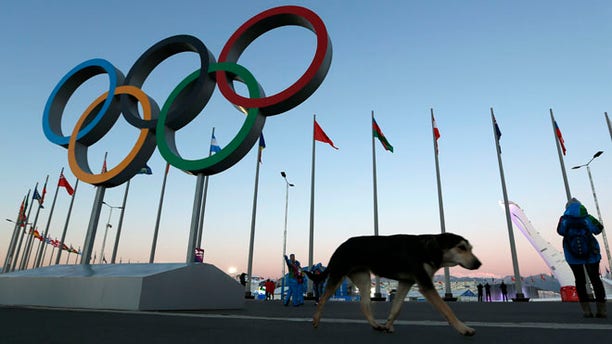 Hoping to prevent the killings of stray dogs who are roaming the streets of Sochi, a Russian billionaire has funded the creation of a shelter where the animals can find new owners.
A year before the Sochi Olympics, municipal authorities announced a contract to "catch and dispose" of strays — a move that animal rights activists have vehemently protested. While authorities pledged to give up the practice, companies have been hired to continue killing the dogs throughout the games, which started Friday and end Feb. 23.
Oleg Deripaska's shelter in Baranovka, a village near Sochi, houses around 40 dogs in basic pens, but city officials say such protection gives the dogs a chance of finding a new home, Reuters reports.
Sonya Turpyetkina, a veterinarian who works at the shelter, says stray dogs in Sochi are being killed by the lure of poisoned bait.
"This is repulsive, they are dying in horrible pain," she told Reuters.
However, a Sochi city official said no healthy dogs were being killed in the city, and the International Olympic Committee says only sick and dying dogs are being targeted.
Deripaska has been quoted by the media as being a dog lover, according to Reuters.
On Saturday, a Russian animal rights activist was detained in Moscow after he and two others protested the country's policy of killing strays.
Three activists unfurled a banner near Red Square that read "Bloody Olympics" and depicted a puppy covered in blood. A policeman approached and pulled the banner out of the activists' hands, and one man was detained while the other two fled.
Dmitry Chernyshenko, chief of the Sochi organizing committee, told a news conference on Saturday that local authorities in Sochi are working to save the dogs and said "the media are free to come and see how it is organized."
Chernyshenko also said the number of stray dogs is likely to drop as construction workers who often provide the strays with scraps of food leave the Olympic venues area.
The Associated Press contributed to this report.
https://www.foxnews.com/world/russian-billionaires-dog-shelter-offers-sochi-strays-a-second-chance