Restaurant worker uses bucket of chili to stop robbery in Australia
By ,
Published December 12, 2015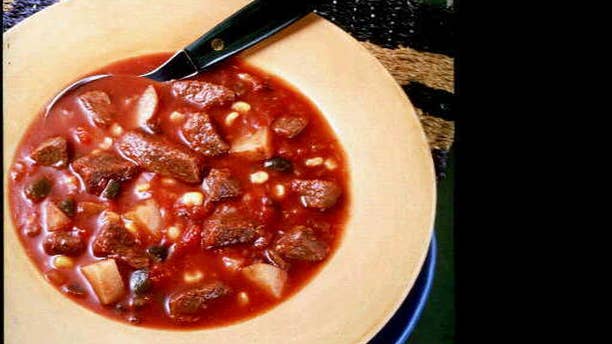 A petty thief got a spicy surprise when he tried to rob a fast food restaurant in Australia.
Sydney police say a man walked into the restaurant Sunday to buy his dinner, but got into an argument with two employees about his bill, according to a Sky News report.
The suspect -- Tyrone Holmwood -- allegedly walked behind the counter and tried to shove the workers aside, apparently in an attempt to get money from the cash register. While one employee ran to the front of the store to call for help, the other -- 27-year-old Joanna Tarnosk -- tried to hold the man back. 
The man smashed the cash register on the floor, and hit Tarnosk in the chest, police reported. She then threw a vat of hot chili in her attacker's face, sending him to the floor.
"I didn't think twice, I just wanted to protect myself. I threw all the chilli on his face here and then he got crazy because of that," Tarnoski told Sky.
When officers arrived, they arrested 24-year-old Holmwood, who was still lying on the restaurant floor. He was taken to the local police station where he was treated for minor burns, and charged with assault and intent to steal.
Employees said the chilli sauce is a secret recipe and a specialty at the restaurant.
https://www.foxnews.com/world/restaurant-worker-uses-bucket-of-chili-to-stop-robbery-in-australia