Report: Unemployment Slightly Fell In March, But Only 88K Jobs Added
By ,
Published December 19, 2016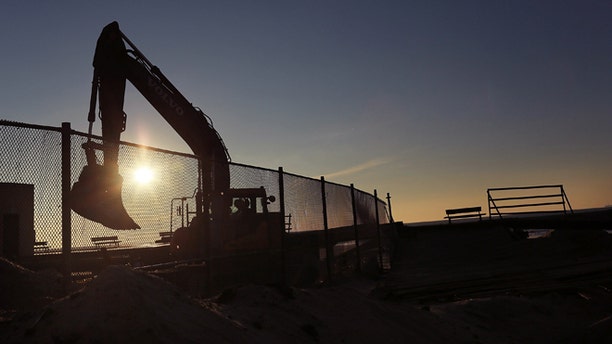 The U.S. unemployment rate dipped slightly to 7.6 percent from 7.7 percent in March, fueled in part by a Latino jobless rate that fell to its lowest since November 2008.
However, the new numbers indicate that the percentage of Americans working or looking for jobs fell to 63.3 percent in March, the lowest such figure in nearly 34 years.
The U.S. unemployment rate is the lowest in four years, which can be credited to a big improvement in the Latino unemployment rate — it fell to 9.2 percent from 9.6 percent in March, the largest one month drop since February 2011, a 51 month low.
But a closer look into the report shows the unemployment rate fell last month only because more people stopped looking for work. People who are out of work are no longer counted as unemployed once they stop looking for a job.
Overall, U.S. employers added just 88,000 jobs in March, the fewest in nine months and a sharp retreat after a period of strong hiring. The slowdown could signal that the economy is heading into a weak spring.
However, things are looking particularly optimistic for Hispanics, who accounted for 40 percent of the month's total jobs gained thanks to resurgent markets in education & health services, retail, and hospitality.
Stock futures fell after the jobs report was released.
March's job gains were half the pace of the previous six months, when the economy added an average of 196,000 jobs a month. The government said hiring was even stronger in the previous two months than previously estimated. February's job gains were revised to 268,000, up from 236,000. January job growth was raised to 148,000, up from 119,000.
Several industries cut back sharply on hiring in March. Retailers cut 24,000 jobs after averaging 32,000 in the previous three months. Manufacturers cut 3,000 jobs after adding 19,000 the previous month. Financial services shed 2,000.
Economists say the decline in the work force reflects several trends: many of those out of work become discouraged and give up on their job hunts. And as the population ages, more people are retiring.
Most economists think the economy strengthened from January through March, helped by the pickup in hiring, a sustained recovery in housing and a more resilient consumer. Consumers stepped up purchases in February and January, even after Social Security taxes increased this year.
Still the higher taxes have reduced paychecks. And many economists say steep government spending cuts that began taking effect March 1 will slow growth in the spring and summer.
"Today's jobs report is another reminder that more than four years after financial crisis, the economy is gasping for breath," said Sen. Ted Cruz (R-TX) of Friday's jobs report. "Americans may be asking why, and the answer is simple: tax hikes, Obamacare, and a raft of expansion-blocking regulations."
Mark Vitner, an economist at Wells Fargo Securities, thinks the economy expanded at a 3.2 percent annual rate in the first quarter. But he forecasts that growth will slow to a 2 percent annual pace in the current second quarter, and then rebound after the impact of the government spending cuts fades.
Economists expect the spending reductions will shave half a percentage point off economic growth this year. Many federal workers will experience pay cuts. And government contractors will likely cut jobs. That could also drag down overall monthly hiring.
Based on reporting by The Associated Press.
Follow us on twitter.com/foxnewslatino
Like us at facebook.com/foxnewslatino
https://www.foxnews.com/world/report-unemployment-slightly-fell-in-march-but-only-88k-jobs-added