Religious Harassment on Rise Throughout the World, Report Finds
By ,
Published December 12, 2015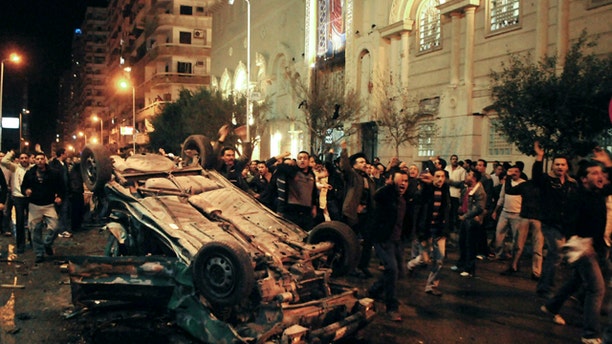 Worshippers are under attack in more countries as governments crack down on religion, and social hostilities grow, according to a new report.
The report, by the Pew Research Center's Forum on Religion & Public Life, looked at statistics and government data spanning from 2006 to 2009, and uses such criteria as government crackdowns on religion and social hostility, including religious-motivated bias, beatings and murder, to determine which countries were the least tolerant to religion.
Christians in 130 countries -- 66 percent of the world's countries -- experienced government laws and social harassment. Muslims, according to the Pew report, faced government and social harassment in slightly fewer countries, with incidents reported in 117 countries. Many of those countries overlap with incidents against both religions, suggesting ongoing strife between the two religions, according to the report.
The world's most geographically concentrated religious groups – Hindus and Buddhists – also experienced discrimination in 27 and 16 countries, respectively.
Religious intolerance is highest in the Middle East and Europe. Although the Middle East is predominantly Muslim, the report said that Muslims were the most harassed religious group, with Christians and Jews also showing a heavy level of harassment.
Egypt showed the biggest increase in both government crackdowns and social hostilities, with the report mentioning that this rise was independent of the recent revolution the country experienced this year. Strife between Muslims and Coptic Christians is an ongoing problem in Egypt, as well as the ability to express religion freely.
France came in second for the biggest rise in harassment, and took criticism for implementing anti-burqa laws last year. Bias against Muslims has also been on the rise there.
"In general, most of the countries that had substantial increases in government restrictions or social hostilities involving religion already had high or very high levels of restrictions or hostilities," the report said.
The Pew report named Japan the most religiously tolerant of the world's countries, with the fewest number of government crackdowns and social hostilities. Brazil also proved to be welcoming to religion, coming in a close second.
Click to read the full report on growing religious intolerance from the Pew Research Center
https://www.foxnews.com/world/religious-harassment-on-rise-throughout-the-world-report-finds