Princeton defends American student sentenced to 10 years in an Iranian prison
By , Kitty Logan
Published September 27, 2017
Princeton University has defended one of its students who faces 10 years in an Iranian prison for allegedly passing confidential documents back to the U.S.
Iranian authorities allege that Xiyue Wang, a Chinese American who was a student at Princeton, copied thousands of pages of digital documents and also paid large sums of money for archive material. He is also accused of trying to access confidential sections of Tehran libraries.
His professor says his student was carrying out research in Iran as part of his graduate studies on Eurasian history.
IRAN DETAINS PRESIDENT'S BROTHER, SENTENCES AMERICAN
"We were very distressed by the charges brought against him in connection with his scholarly activities, and by his subsequent conviction and sentence," Princeton said in a statement. "His family and the university are distressed at his continued imprisonment and are hopeful that he will be released after his case is heard by the appellate authorities in Tehran."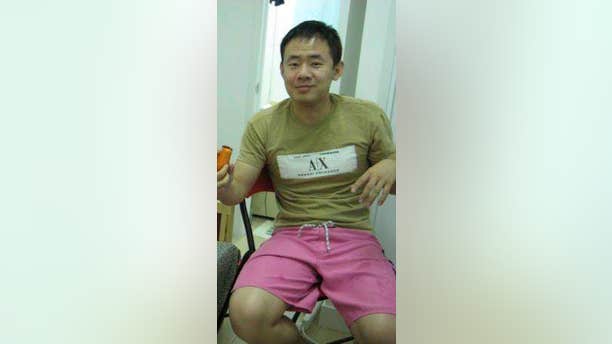 Wang was arrested almost a year ago, in August 2016, but his case has only came to light when he was sentenced at the same time as President Hassan Rouhani's brother, who was tried in a separate case. Princeton University said it is working with others to secure his release. It is understood that Wang has already filed to appeal his sentence.
"Xiyue Wang is a remarkable, linguistically gifted graduate student," Princeton University professor Stephen Kotkin, who has served as Wang's doctoral adviser, told The Associated Press. "He is innocent of all the charges."
AMERICAN SENTENCED IN IRAN TO 10 YEARS FOR SPYING IS IDENTIFIED
There are a number of U.S. citizens currently in prison in Iran, including Iranian-American businessman Siamak Namazi, who is being held with along with his 81-year-old father.  Both are serving 10-year sentences for allegedly cooperating with the U.S. government. Another Iranian-American, Robin Shahini, was released on bail last year, after going on hunger strike while serving an 18-year sentence on similar charges.
The State Department has called on Tehran to release all U.S. citizens which it says are unjustly detained, but did not give any further details of the case.
https://www.foxnews.com/world/princeton-defends-american-student-sentenced-to-10-years-in-an-iranian-prison