Pope warns church leaders against seeking power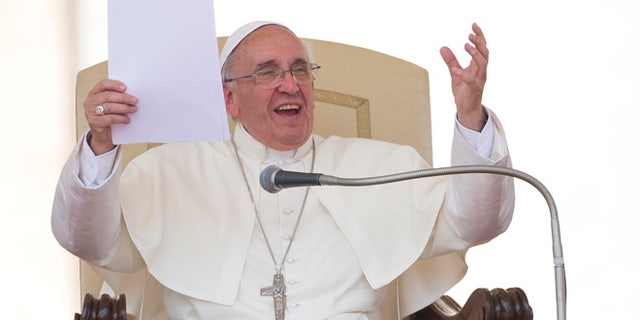 VATICAN CITY – Pope Francis has told churchmen to shun the "logic of human power" as he tries to rid the Vatican's power structures of corruption and other wrongdoing.
Francis in a homily Saturday in St. Peter's Basilica also warned his church of the "danger of thinking in a worldly way."
The admonition comes a day after Italian authorities arrested a Vatican accountant in a probe of an alleged attempt to smuggle millions of dollars from Switzerland into Italy. In the latest scandal tainting the church, the Italian prelate is also under investigation in a separate money-laundering probe.
Separately, an Italian cardinal, Velasio de Paolis, told Rome daily Il Messaggero that the Vatican "must clean house," adding Francis is right to pursue his anti-corruption campaign within church hierarchy.