Polish democracy icon Walesa: object of 'political crime'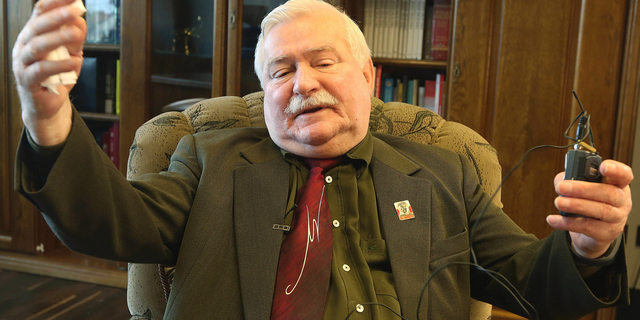 WARSAW, Poland – Poland's former president and democracy leader Lech Walesa and some opposition politicians say the Nobel Peace prize winner is being harassed by the ruling party.
They were commenting on an investigation in which prosecutors of a state history institute are checking whether Walesa made false statements during sworn testimony. In the testimony, Walesa denied he wrote or signed recently found documents suggesting he was a paid informant for the communists in the 1970s.
Critics say the criminal investigation is the latest in a string of steps taken under the Law and Justice government trying to tarnish Walesa's image as a democracy hero.
Walesa said Wednesday the ruling party is "trying to carry out a political crime" against him.
Opposition lawmaker Pawel Rabiej said the ruling party was staining Walesa's reputation.