Pakistan will seize control of charities run by suspected terrorist, report says
By ,
Published January 03, 2018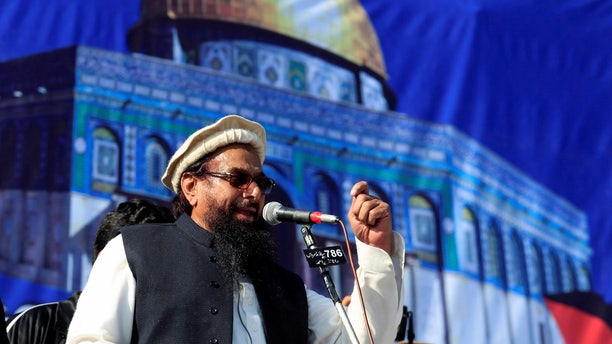 Pakistan plans to seize control of charities and financial assets linked to the Islamist leader Hafiz Saeed, designated a terrorist by the U.S., according to officials and documents reviewed by Reuters.
The country's civilian government explained its plans in a secret order to various departments on Dec. 19, three officials told Reuters, targeting two of Saeed's charities for "takeover."
The United States has labeled JuD and FIF "terrorist fronts" for Lashkar-e-Taiba ("Army of the Pure" or LeT), a group Saeed founded in 1987 and which Washington and India blame for the 2008 attacks in Mumbai that killed 166 people.
The move comes as tensions have grown between the U.S. and Pakistan. On New Year's Day, U.S. President Donald Trump announced plans to withhold $255 million in foreign military aid to Pakistan, tweeting that Pakistan has "given us nothing but lies & deceit" and provided terrorists a "safe haven."
The U.S has grown frustrated with Pakistan in recent months, with officials accusing the country of repeatedly failing to cooperate on anti-terrorism probes and harboring known terrorists. Pakistani officials have dismissed those allegations and called Trump's recent comments "incomprehensible" and of "no importance."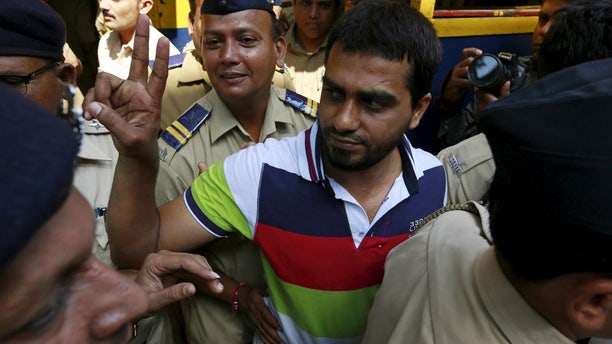 Saeed has denied being involved in the Mumbai attacks and a Pakistani court failed to convict him due to lack of evidence.
In response to the Reuters article, JuD spokesman Yahya Mujahid said the organization will go to court against the government.
TRUMP WITHHOLDING $255 MILLION IN AID TO PAKISTAN
"We will not keep silent. We will fight a legal battle," Mujahid said in statement to Reuters, terming the government's move illegal.
Pakistan's financial regulator issued an order prohibiting all companies from giving money to Saeed, LeT, JuD and other groups named on U.N. Security Council sanctions lists.
In the capital Islamabad, the district magistrate banned proscribed organizations from "fundraising in any kind and social, political, welfare and religious activities by these groups," according to documents reviewed by Reuters.
If the government follows through with the plan, it would mark the first time Pakistan has made a major move against Saeed's network, which includes 300 seminaries and schools, hospitals, a publishing house and ambulance services.
The JuD and FIF alone have about 50,000 volunteers and hundreds of other paid workers, according to two counter-terrorism officials.
https://www.foxnews.com/world/pakistan-will-seize-control-of-charities-run-by-suspected-terrorist-report-says