Netanyahu accused in multiple corruption, bribery cases: What to know
By Kaitlyn Schallhorn, ,
Published March 05, 2018
Longtime Israeli Prime Minister Benjamin Netanyahu is not backing down – despite police recommending he be indicted on corruption charges.
Police recommended charges against the prime minister in two separate cases, and he was questioned last week regarding a third case. Netanyahu has maintained his innocence and attributed the accusations to a media witch hunt against him.
Here's what you need to know about the investigation into Netanyahu.
Why is Netanyahu being investigated?
On Feb. 13, Israeli police recommended Netanyahu be indicted on bribery and breach of trust charges in the two corruption cases.
In the first case, called "Case 1000," Netanyahu is accused of accepting nearly $300,000 in gifts from Hollywood mogul Arnon Milchan, 73, and Australian billionaire James Packer, 50. In exchange, police said Netanyahu operated on Milchan's behalf on U.S. visa matters, attempted to legislate tax breaks and sought to promote his interests in the Israeli media market.
After the more than yearlong investigation, police said Netanyahu accepted gifts valued at 750,000 shekels – or $214,000 – from Milchan and gifts that included cigars and champagne. He took 250,000 shekels (about $71,000) from Packer, according to police.
Police have not said what Packer allegedly received from Netanyahu.
Police have also recommended charges in another case, called "Case 2000," alleging Netanyahu offered to give special treatment to Arnon Mozes, the publisher of the Yediot Ahronot daily, and in return, the newspaper would give him favorable coverage.
The third and latest investigation, called "Case 4000," involves a probe into telecommunications tycoon Shaul Elovitch who is accused of using his news site Walla to promote positive coverage of the prime minister in return for financial and regulatory perks, according to The New York Times.
In late February, police arrested seven suspects, including Elovitch, for their alleged involvement in Case 4000. Netanyahu is not directly implicated in this particular probe, but was reportedly questioned by police for five hours on the matter last week.
What has Netanyahu said?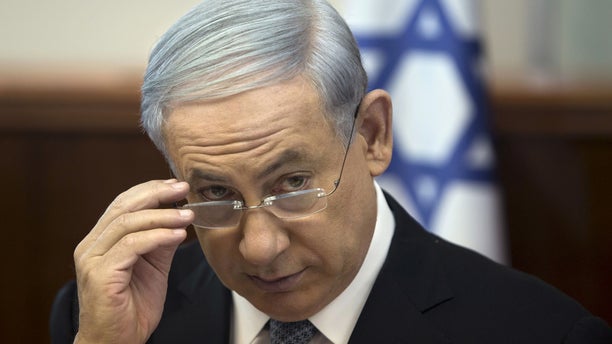 Despite the allegations against him, Netanyahu has remained "defiant," the BBC described.
"I will continue to lead the state of Israel responsibly and loyally as long as you, the citizens of Israel, choose me to lead you," Netanyahu said in a televised address on Feb. 13. "I am sure that the truth will come to light. And I am sure that also in the next election that will take place on time I will win your trust again, with God's help."
He has denied any wrongdoing and called the accusations against him a witch hunt by the media.
In a Facebook video posted to his official page last week, Netanyahu announced he would be flying to the U.S. Sunday to meet with a "big friend of Israel, a true friend, President Donald Trump," according to a translation by The Jerusalem Post. He continued to say he felt confident about the Case 4000 investigation "because there will not be anything," The Jerusalem Post reported.
So what happens next?
Police recommendations were given to Israel Attorney Gen. Avichai Mandelblit, a former aide to Netanyahu, who will review the material and decide if he will file charges. This process is expected to take months.
Nearly all of Netanyahu's Cabinet ministers issued statements of support and his coalition partners all signaled they would stick by him – at least, for now.
Can Netanyahu stay in office?
Yes, Netanyahu is able to remain in office while the attorney general reviews the material, although multiple opposition leaders have called on him to resign.
What else should we know about the prime minister?
Netanyahu, known as "Bibi" by friends, has served as the Israeli prime minister since 2009.
He was also the minister of communications from 2014 to 2017.
Prior to his leadership of Israel, Netanyahu served in the army for five years, including as captain of the Sayeret Matkal, an elite special forces unit.
The Associated Press contributed to this report.
https://www.foxnews.com/world/netanyahu-accused-in-multiple-corruption-bribery-cases-what-to-know