More than 100 die in India after drinking bootleg alcohol laced with toxic substance
By Lucia Suarez Sang
Published February 11, 2019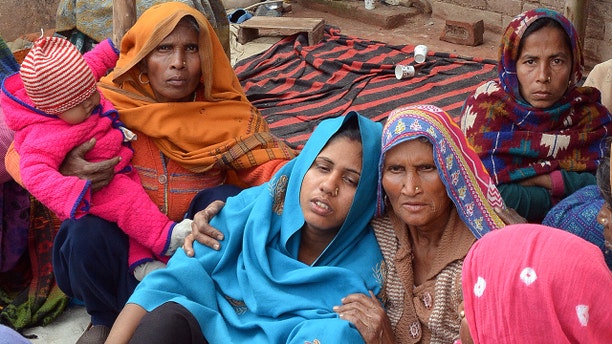 More than 100 people – including 36 who were at a funeral – have died in India after drinking bootleg alcohol that was laced with methanol, a toxic substance commonly used as anti-freeze.
Officials said over the last four days the illicit alcohol has killed at least 69 people in two districts in Uttar Pradesh state, while another 36 died in the neighboring state of Uttarakhand
Many of the victims complained of stomach pains and respiratory problems before their death, officials said.
INDONESIA POLICE USED LIVE SNAKE TO TORTURE PAPUAN MAN SUSPECTED OF PHONE THEFT
"Total casualties in Haridwar remain at 36 and right now around 18 people are undergoing treatment," Haridwar senior superintendent of police Janmaijai Prabhakar told Reuters.
He said at least four people have been arrested by police in connection with the deaths in Haridwar.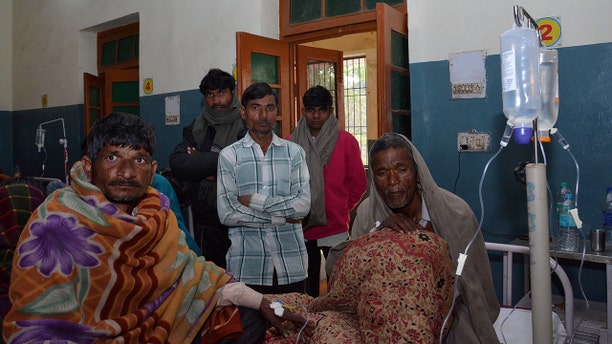 The Indian Express reported that more than 3,000 people have been arrested and more than 79,000 liters of contraband alcohol has been seized in Uttar Pradesh after a two-day campaign.
Dharam Singh told the Indian Express his brother died after consuming the bootleg alcohol and four other relatives were taken to the hospital due to ingesting it.
"There are 4-5 people in our village that engage in selling this liquor. It is an open secret. One of them sold it to our family members on Thursday," he said. "We rushed them to the hospital but my youngest brother couldn't make it."
CLICK HERE TO GET THE FOX NEWS APP
Deaths from illegally-produced alcohol, known locally as "hooch" or "country liquor," are common in India because the poor cannot afford licensed brands – the worst "hooch"-related deaths occurred in 2011 when 172 people died in West Bengal. Postmortem reports suggested the deaths were caused by methanol alcohol toxicity which led to respiratory and cardiac failure, the Times of India reported.
Illicit liquor, which is often spiked with chemicals such as pesticides to increase potency, has also become a hugely profitable industry across the country because bootleggers pay no taxes and sell enormous quantities of their product to the poor at a cheap rate.
https://www.foxnews.com/world/more-than-100-die-in-india-after-drinking-bootleg-alcohol-laced-with-mathanol