Migrant caravan hurts tourism in Tijuana: 'They're kind of scared'
TIJUANA, Mexico – Fears of a possible U.S.-Mexican border shutdown associated with the migrant caravan is keeping customers away from Tijuana businesses, according to merchants, tour guides and even dentists who cater to Americans.
"It's been kind of slow," Giancarlo Marshall, who co-owns Nativo Coffee in Tijuana, told Fox News. "Around town, everybody was really nervous and didn't know what was going to happen."
One of Nativo Coffee's two locations is just steps from the San Ysidro border crossing. Much of its business comes from those who commute between San Diego and Tijuana. Marshall, who also has seen a slowdown with his rentals listed on Airbnb, said Nativo's customers are mostly concerned with getting stuck on one side or the other.
"They're kind of scared," Marshall said. "We're people that commute a lot to the U.S., and back and forth."
On November 25, U.S. Customs and Border Protection temporarily suspended northbound and southbound crossings after agents deployed tear gas when some migrants tried to breach the fence and enter the U.S. illegally. But even before the incident, President Donald Trump indicated closures are a possibility.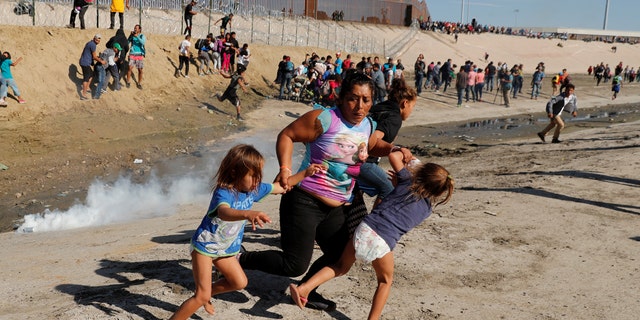 "If we find it gets to a level where we are going to lose control or where people are going to start getting hurt, we will close entry into the country for a period of time until we get it under control," he told the press at his Mar-a-Lago resort on November 22.
"They still think that it's a little bit uncertain," Marshall said.  "They don't want to take the risk of coming over and getting stuck."
Marshall says unlike his neighbors, when the caravan first arrived, Nativo Coffee actually saw an uptick in traffic, thanks to visiting media. But as news coverage slowed down, that brief boost has also waned and Marshall said some of his regular customers have stopped showing up.
"[If] they close the border, it's kind of bad for everyone around," Marshall said.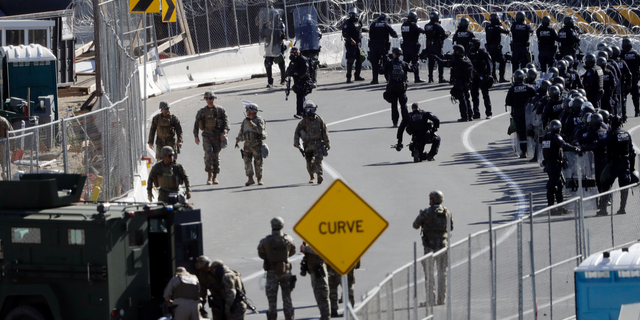 Medical and dental offices in Tijuana, which draw in Americans looking for cheaper care, have also seen a slowdown in customer traffic.
"Some patients are saying, 'let's wait for the situation to cool down and we'll set up another appointment later,'' said Georgina Carabarin, a prosthodontist in Tijuana, told the Associated Press, which reported that 70 percent of her patients are San Diego-based.  "We're hoping everything goes back to normal."
Companies on the San Diego side have also been impacted.
"What we've been experiencing is on par with the rest of the businesses across the border," Derrik Chinn, owner of tourism company Turista Libre, told The San Diego Union-Tribune. "My concern is how long will it take for this ripple effect to subside."
The former San Diego journalist who now gives tours told the paper he has lost about $4,000 to $5,000 worth of business and has had to cancel at least five of his tours, which "give visitors a way to experience Mexico like an insider," according to the paper.
The majority of migrants who arrived with the caravan are now housed at a new shelter about nine miles from the border. The first shelter, which Tijuana officials closed, sits on the other side of a street that runs along a border wall.