Lingerie Model and Alleged Drug Queen Goes on Trial
By ,
Published December 16, 2016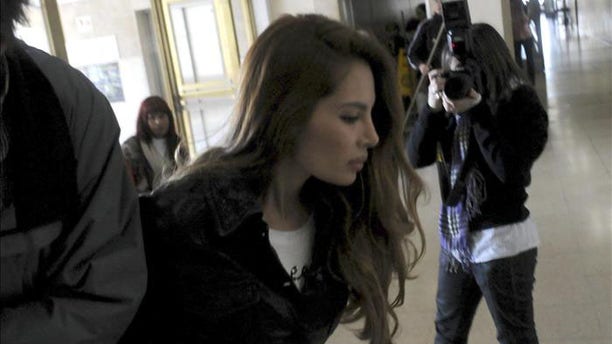 Eleven years ago Angie Sanclemente was a high-flying model. On Tuesday, she went on trial in Argentina on charges that she is a key figure in an international operation that uses models as drug mules to move suitcases loaded with cocaine out of Buenos Aires airport.
The case against Sanclemente and six others alleges that she and her Argentine boyfriend, Nicolás Gualco, recruited beautiful young women to smuggle drugs to the Mexican resort of Cancun en route to Europe for $5,000 a trip.
The probe began when one of the suspects was allegedly caught in the Buenos Aires international airport with 121 pounds (55 kilos) of cocaine.
The former winner of the Colombian "Coffee Queen" beauty pagent says she came to Argentina to get married, not to commit crimes.
"I'm not interested in dirty business," Sanclemente declared, and clarified that she considers herself an actress, not a model.
But she also acknowledged that she felt she couldn't abandon her boyfriend even though he "was mixed up in something criminal."
"I didn't come here to commit crimes, I am not a narco-trafficker. I never thought Nico (nickname for Gualco) would allow himself to get mixed up in this kind of stuff. The only thing I did was make a few calls," Sanclemente said before the tribunal began.
Sanclemente, 31, was a fugitive in Argentina for months before her arrest in 2010. If convicted, she faces up to 16 years in prison.
"We maintain the innocence of Sanclemente Valencia and we are  going to prove it in the next 30 days. She came to Argentina to marry Gualco. Gualco was suddenly detained and she was linked to him because of their relationship," her lawyer Germán Delgado, reassured.
Based on reporting by the Associated Press.
Follow us on twitter.com/foxnewslatino
Like us at facebook.com/foxnewslatino
https://www.foxnews.com/world/lingerie-model-and-alleged-drug-queen-goes-on-trial