Lebanon presses its offensive against IS near Syria border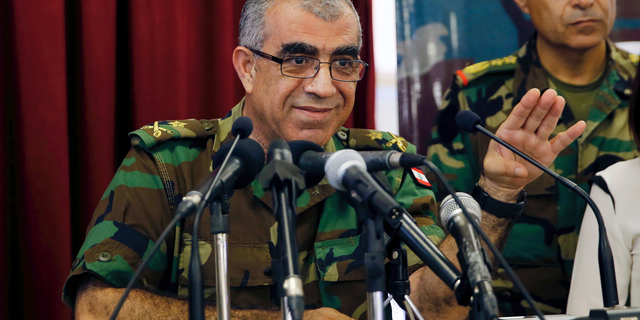 BEIRUT – The Lebanese Armed Forces have pressed their offensive in a mountainous region bordering Syria, capturing new hills from the Islamic State group.
Sunday's gains come a day after the U.S.-backed army launched its biggest military operation yet against IS, who in 2014 gained a foothold along the tiny Mediterranean country's border with Syria.
A military official said troops captured several hills in the outskirts of the Lebanese village of Ras Baalbek adding that army commander Gen. Joseph Aoun visited areas regained from the extremists.
The official spoke on condition of anonymity in line with regulations.
Simultaneously, the Syrian army and its ally, the Lebanese Hezbollah group, are pushing to clear IS militants from the Syrian side of the border, in the western Qalamoun mountain range.