Chocolate factory's delicious mishap 'repaves' road in Germany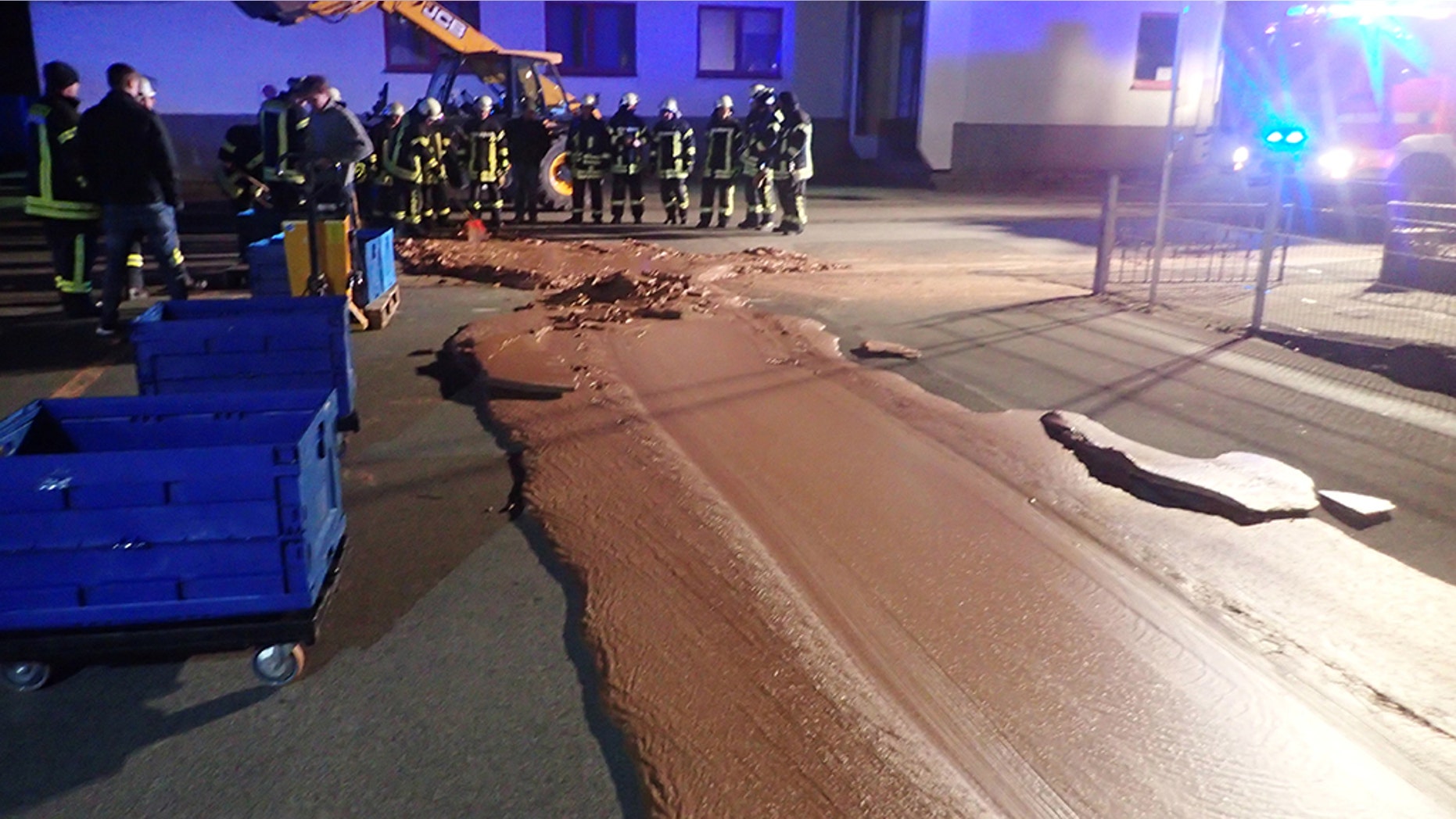 It's Augustus Gloop's dream come true.
A street in a western German town was transformed into something out of a Roald Dahl book, after a river of chocolate overflowed from a factory Monday and hardened into a delicious stretch of roadway.
The Willy Wonka-esque scene at the DreiMeister factory in Werl was blamed on "a small technical defect" involving a storage tank, according to German newspaper Soester Anzeiger.
A spokesperson for the Werl fire department told Reuters that about a ton of chocolate ran from the factory into a street and, after hitting the chilly pavement, the milk chocolate quickly hardened.
ELECTRIC SCOOTERS BEING DUMPED IN CALIFORNIA LAKE, AS POPULARITY EXPLODES
About 25 firefighters then got the job of cleaning up the mess, prying the coating off with shovels and then using hot water and torches to remove the remaining bits from cracks and holes. A specialist company was also brought in to help clean the road.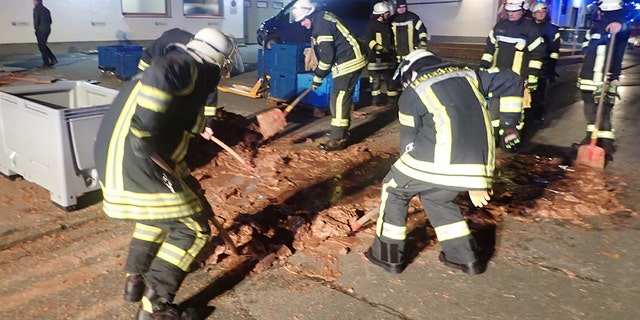 The owner of the company said if the spill had happened closer to Christmas, it would have "been a catastrophe."
"Despite this heartbreaking incident, it is unlikely that a chocolate-free Christmas is imminent in Werl," the fire department told Reuters.
The Associated Press contributed to this report.